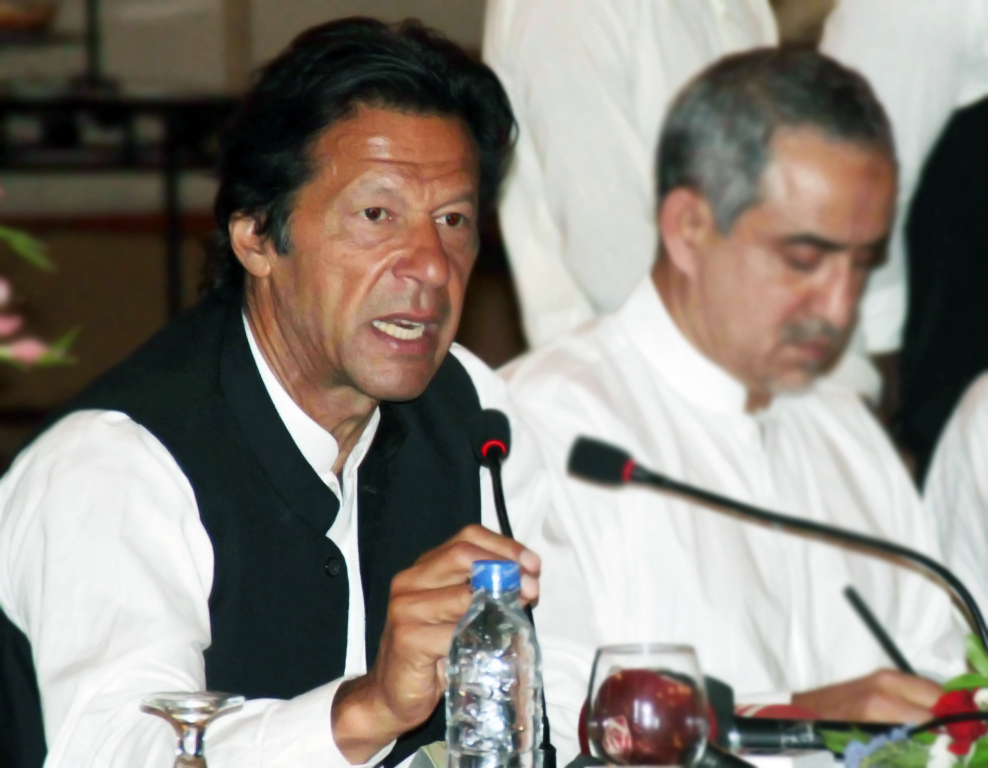 ---
KARACHI:



The people of the city will no longer vote for parties with militant wings, but Pakistan Tehreek-i-Insaf (PTI) can talk to them if they agree to let the weapons go.




PTI chief Imran Khan is sure that the youth of Karachi are determined to bring change. Khan was speaking at 'Naya Pakistan Tabdeeli Razakaar Youth Convention' organised by the Insaf Students Federation at Pearl Banquet Hall on Saturday, where he received a warm welcome by party supporters.

The investors have shifted their business to other countries, such as Dubai, Malaysia and Bangladesh, due to the unstable law and order situation in the city, said Khan. "The situation in Karachi is pathetic - without a proper police system, the issue could not be addressed," he said. "We could bring the peace in Karachi and we will definitely bring it."

When PTI comes into power, Khan promised that the investors will come back to Pakistan. "A day will come when people from other countries will come to Pakistan for jobs."

The PTI chief directed the party supporters to follow their manifesto, which will be released next Tuesday. "Go door-to-door and ask people not to vote for those parties who have corrupt leaders," he said. "Go and tell common people the difference between the PTI and other parties."

Amid slogans and songs in favour of the PTI, Khan ensured that his party could fix the corrupt system within 90 days. "We'll not deceive the people and we will keep our words."

Khan was not sure that his party could change the overall system but he said that the PTI will start from top to bottom. "If the PM and his cabinet is efficient and honest, the country could grow and prosper." The change in other fields will definitely take time. "There will be a visible change in the energy crisis within two and a half years, when power generation will be shifted to coal and each house will have electricity after five years."

He criticised the education system and said that a uniform education policy will be ensured across the country. "The youth should avail this opportunity for a new Pakistan." The PTI is planning a public gathering in Karachi.

Published in The Express Tribune, April 7th, 2013.