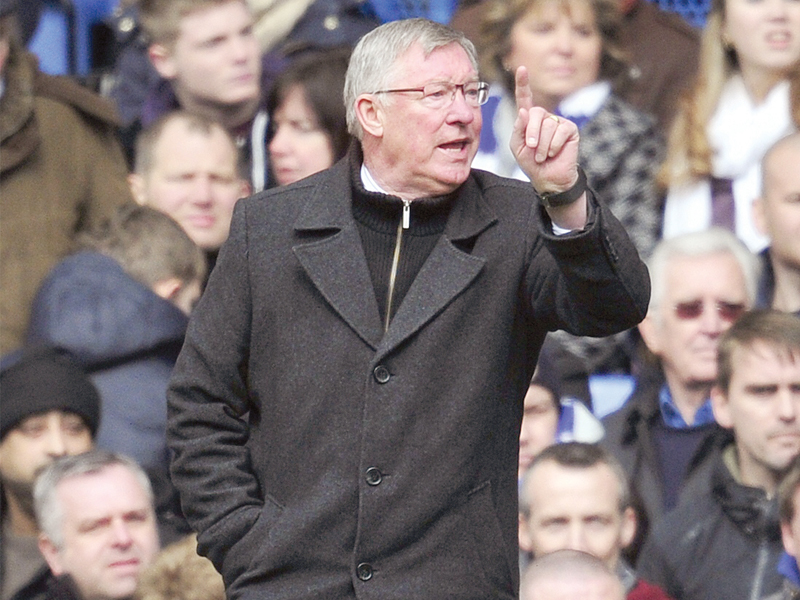 ---
LONDON: Sir Alex Ferguson insists there is no chance Manchester United will allow Manchester City the satisfaction of slowing their title-charge in Monday's derby at Old Trafford.

Ferguson's team are on course to regain the Premier League crown from their bitter rivals after opening up a massive 15-point lead over champions City.

A victory against Roberto Mancini's second-placed side would move United to within touching distance of the title, but Ferguson knows City would love to at least delay their neighbours' 20th championship celebrations by winning on Monday.

"We've still got to win the title," said Ferguson. "We have eight games left. That's 24 points to play for. The important thing is to win Monday's game.

"They'll want to come and derail us for a spell. I can understand their motivation because we would probably have the same motivation. But we're at home."

United's lacklustre FA Cup quarter-final replay defeat at Chelsea on Monday, together with the memories of last season's epic 6-1 win at Old Trafford, should give City encouragement of giving their old enemies a bloody nose.

And while City's inconsistent league form looks to have scuppered their hopes of retaining the title, City manager Roberto Mancini still believes they do not deserve to be 15 points behind United.

"United play very well and have won a lot of games and they deserved to stay on top but not by 15 points," said Mancini. "The table is not true."

Walcott wants Arsenal to aim higher

Theo Walcott has told his Arsenal teammates that they need to have loftier ambitions than just qualifying for the Champions League.

Wenger has made it clear he regards qualifying for the Champions League as a bigger achievement than winning a domestic cup, which the Gunners have not managed since their FA Cup final success over Manchester United in 2005.

Despite their inconsistent performances this season, England winger Walcott believes Arsenal have enough to quality to aim for first place next season rather than settling for a top four finish.

"There's potential there," said Walcott. "We've had too much experience now to be challenging for fourth. We need to be challenging for the Premier League because that's what we want to be known for."

Meanwhile, Tottenham host Everton looking to maintain their two-point advantage over Chelsea, who face Sunderland at Stamford Bridge tomorrow.Reading manager Nigel Adkins will be out for revenge when his team faces Southampton, who sacked him in January, while second bottom QPR have a must-win clash against fellow strugglers Wigan.

Published in The Express Tribune, April 6th, 2013.
COMMENTS
Comments are moderated and generally will be posted if they are on-topic and not abusive.
For more information, please see our Comments FAQ