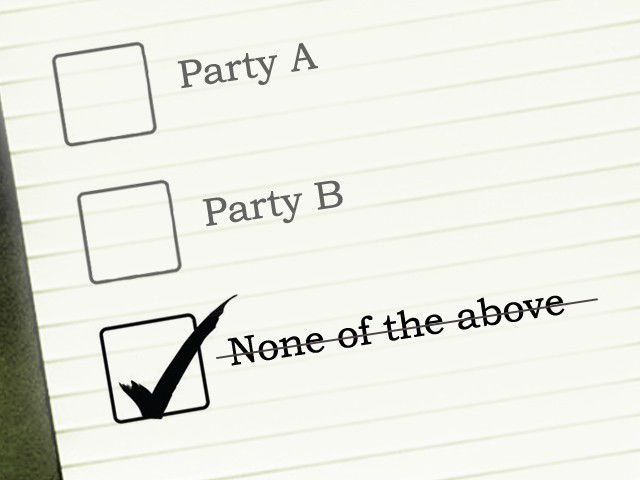 ---
ISLAMABAD: The Election Commission of Pakistan (ECP) has decided against introducing the "none of the above" option in ballot papers for the upcoming elections, Express News reported on Friday.

On April 3, the commission announced that it will include this option in the ballot papers to be used for the May 11 polls. However, the decision was criticised by many.

The commission, today, said since the election schedule has been announced, making such a change will be inappropriate.

The option – if included – had given voters for the first time a choice of rejecting all candidates contesting in their respective constituencies.

Last year, the Supreme Court in its verdict on the Workers Party case had asked ECP to contemplate this option, which is in practice in some countries. In some of these countries, a run-off poll is held if over 50% of the voters in any constituency use this option. In others, a run-off poll is held if the 'none of the above' votes surpass the number of votes for the highest scoring candidate.