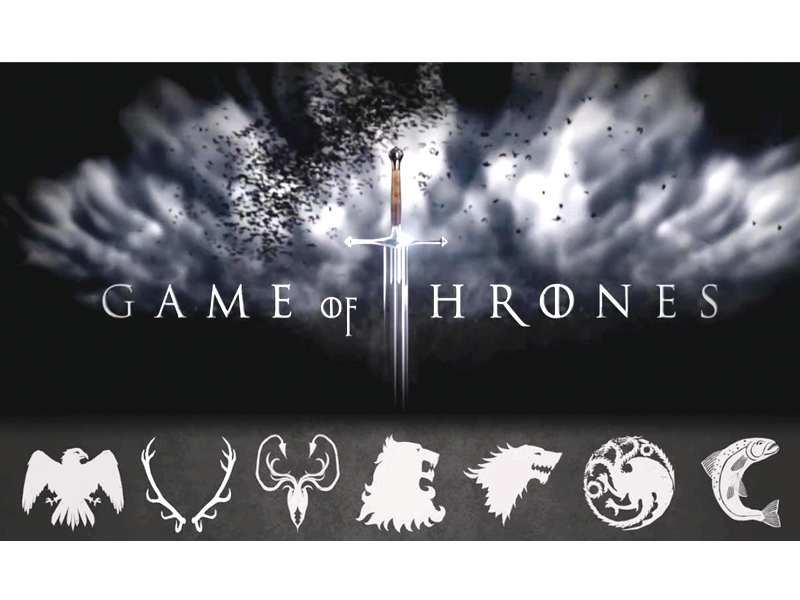 ---
ISLAMABAD:



Game of Thrones returned to TV screens this Sunday with a formidable premiere episode that drew a record 4.4 million viewers, up 13% from the season two premiere and up 4% from the season-two finale. The show picked up from where it left ie North of the Wall with Sam running after having his very first encounter with the much awaited walking undead — the White Walkers.




The premiere episode primarily focused on the aftermath  of the mighty battle of Blackwater from the end of last season where King's Landing barely defended itself against an attack from Stannis Baratheon and his troops thanks to Tyrion Lannister's astute moves. But Tyrion, the real hero of Battle of Blackwater is far from being acknowledged and is embroiled in severe personal dilemma in wake of a deadly injury and a complex relationship with his iron hearted father, Tywin and a manipulative sister, Cersei. The poor imp has gone from being 'Hand of the King' to being caged in a small room perplexed by impending danger to his life that hangs over his head. As per reports, this season will explore the dynamics of complex and tipsy internal relationships of Lannister clan.

On the other hand, the King of the Iron Throne Joffrey is back to his naïve, idiotic self; this time being lured by his dexterous fiancée Margaery and her charming antics. Margaery is desperate for queenship and Joffrey is impressionable but his mother Cersei is having a hard time watching Margaery making a fool out of his son and is struggling to accept the new woman in his life.

While somewhere deep in the sea, Khaleesi is desperate to get her hands on the Iron Throne and is running out of patience. From the looks of it, Khaleesi and her dragons will have a much more substantial role to play in this season and her quest for the Iron Throne will make a marginal part of the storyline.

As for the rest, Rob Stark is still undefeated but his abilities are yet to be tested to their best while his sister Sansa is eager to get out of King's Landing. Though it has to be said Petyr Baelish hardly seems sincere to help out Sansa but only time will tell what he is up to.

From the looks of it, it seems we are in for an action-packed season of Game of Thrones. There are countless contenders for the Iron Throne and inclusion of dragons and White Walkers will only make the things much more interesting. Here's to another amazing season of the year's most anticipated TV show.

Published in The Express Tribune, April 4th, 2013.

Like Life & Style on Facebook for the latest in fashion, gossip and entertainment.