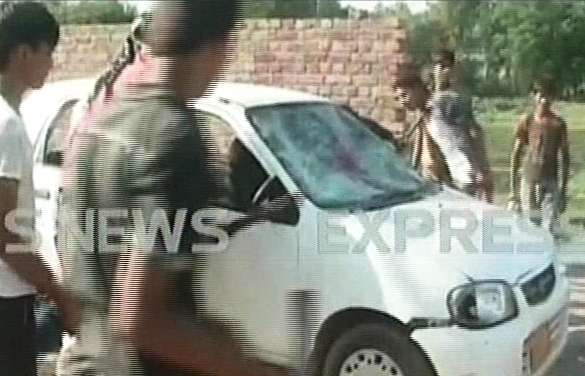 ---
GUJRANWALA: A massive clash broke out between two groups of a Christian colony in Gujranwala on Wednesday over a minor scuffle. There was no rift between the Muslim and the Christian community, authorities confirmed.

According to details, two boys were listening to loud music on a motorcycle-rickshaw on Tuesday night in Francis Colony, when some men approached them and beat them up. The boys who were beaten up went to a police station to report the incident. The police called both the parties to appear in the station on Wednesday.

However, only one group managed to reach the police station, which got angry over the other group's absence and started creating havoc in the area by destroying shops.

The other group also came out and destroyed shops and cars of the rival group.

Some people had also reportedly tried to attack a church in the locality but were stopped.

According to Express News, the police was present at the spot but refrained from stopping the mob, as many in the crowd were armed.

When the police fired shells at the mob, a number of individuals in the mob fired back, resulting in at least three people being injured.

The people claimed that the police officials were involved in the incident.

CCPO Gujranwala visited the area after reports of the clash emerged. He went to the church where he addressed the Christian community and appealed to them to stop the protest. He also suspended three police officials allegedly involved in the incident.
COMMENTS (17)
Comments are moderated and generally will be posted if they are on-topic and not abusive.
For more information, please see our Comments FAQ