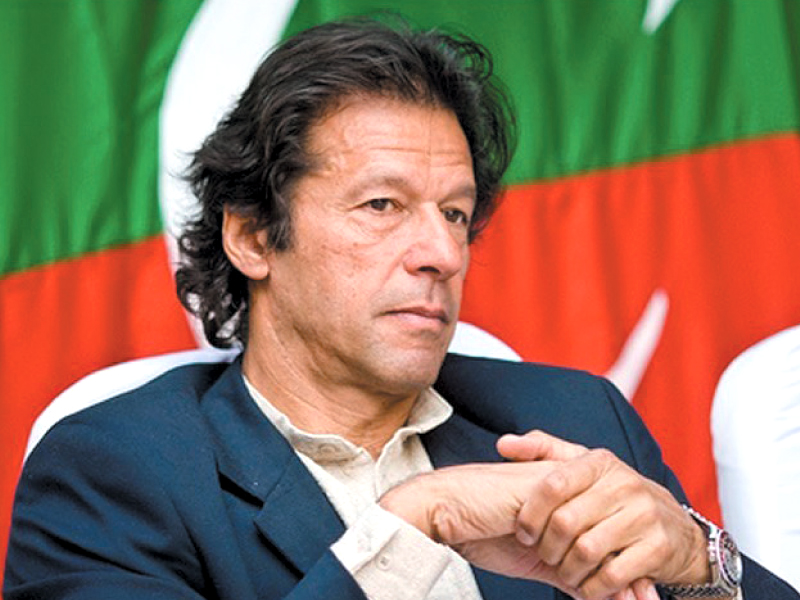 ---
LAHORE:



The parliamentary board of Pakistan Tehreek-e-Insaf (PTI) on Tuesday finalised the party's tickets for its candidates to contest the general elections from Khyber-Pakhtunkhwa (K-P).




According to a notification issued by the PTI central secretariat, party chief Imran Khan will run for the polls from the constituency of NA-1 (Peshawar-I). Khalid Masood will contest from NA-2 (Peshawar-II), Sajid Nawaz from NA-3 (Peshawar-III) and Asad Gulzar Khan from NA-4 (Peshawar-IV). Pervaiz Khan Khattak has been given the ticket for NA-5 (Nowshehra-I), while Azizullah Jan will run for the NA-6 (Nowshehra-II) constituency.

Muhammad Azhar Khan Jadoon has been allotted the party ticket for NA-17 (Abbottabad-I). Raja Amir Zaman will run for the NA-19 (Haripur) constituency.

According to the list of candidates for the provincial assembly of K-P, Shaukat Yusufzai will contest the elections from PK-2 (Peshawar-II), Ashraf Ali Khan from PK-3 (Peshawar-III) and Arif Yousuf from PK-4 (Peshawar-IV). Yaseen Khalil from PK-5 (Peshawar-V), Faheem Ahmad from PK-6 (Peshawar-VI), Mahmood Jan from PK-7 (Peshawar-VII), Jahanzeb Khan from PK-8 (Peshawar-VIII), Arbab Jahandad Khan from PK-9 (Peshawar-IX), Shah Farman from PK-10 (Peshawar-X) and Syed Muhammad Ishtiaq from PK-11 (Peshawar-XI).

In Nowshera, Khaliqur Rehman will run for PK-12 (Nowshehra-I), Pervaiz Khattak for PK-13 (Nowshehra-II), Jamshaid-ud-Din for PK-14 (Nowshehra-III), Muhammad Idrees for PK-15 (Nowshehra-IV) and Qurban Ali Khan for PK-16 (Nowshehra-V).

Published in The Express Tribune, April 3rd, 2013.