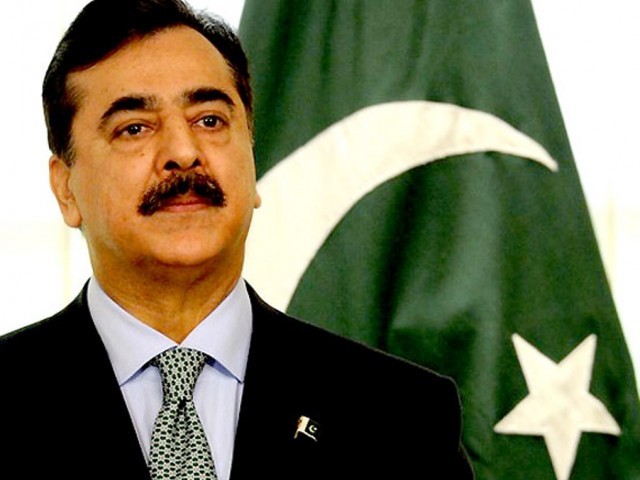 ---
ISLAMABAD:



Chief Justice Iftikhar Muhammad Chaudhry has taken suo motu notice on media reports claiming that the record of mega projects, approved during the tenures of former premiers Yousaf Raza Gilani and Raja Pervaiz Ashraf, is being tampered with.




The notice came after a note was submitted to the chief justice by Supreme Court Registrar Dr Faqir Hussain, highlighting media reports about the alleged tampering of records of some mega projects which were approved during the tenure of the two prime ministers as well as former minister for petroleum Dr Asim Hussain.

The note claimed that efforts were under way by some bureaucrats to conceal all those dubious summaries which had been moved during the last government's tenure. It stated that despite a ban, Gilani had granted 450 illegal licences for CNG stations in collusion with Tauqir Sadiq, resulting in billions of rupees corruption.

Highlighting a news item, the note said that another corruption scandal is likely to surface in which Raja Pervaiz Ashraf approved 200 illegal licences for CNG stations despite a ban.

Ogra, instead of implementing the decision, has constituted a technical committee for its scrutiny and sought clarification from the ministry of petroleum. The regulatory authority has restrained itself from issuing the 200 new licenses despite being pressurized for issuance of at least 69 licences out of 200, reportedly for relatives and friends of ex-parliamentarians.

Furthermore, former adviser to the petroleum ministry Dr Asim Hussain and former finance minister Saleem Mandviwala, in collusion, had approved a summary for one-time import of 59 CNG cylinders from the ECC, in contravention of laws. Eight groups of the CNG sector are thought to have been involved in this import scam.

The allegations, if proved, will constitute a blatant violation of the government policy, PPRA rules and breach of fundamental rights guaranteed under Articles 9, 18, 24 and 24 of the Constitution, says the registrar note.

Published in The Express Tribune, April 2nd, 2013. 
COMMENTS
Comments are moderated and generally will be posted if they are on-topic and not abusive.
For more information, please see our Comments FAQ