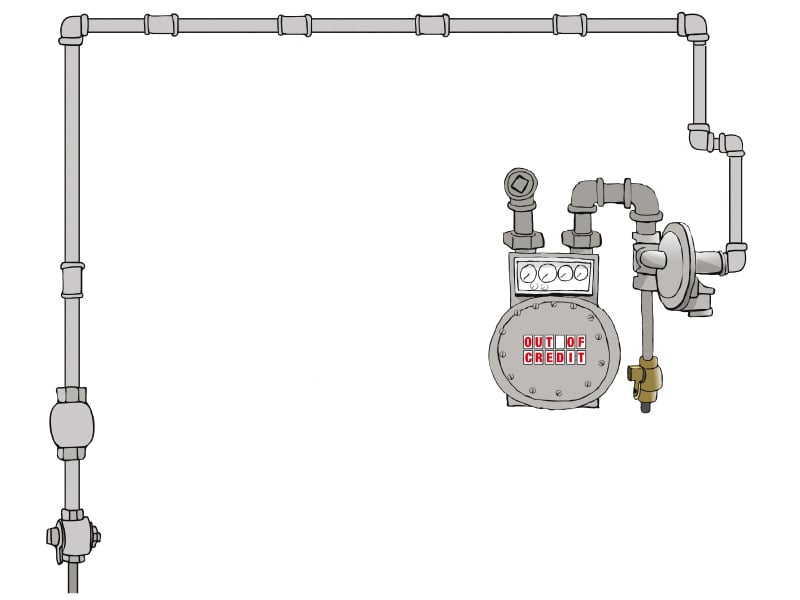 ---
ISLAMABAD: Gas consumers are expected to get relief from a substantial cut in gas prices as the Oil and Gas Regulatory Authority (Ogra) has planned to relieve consumers of a Rs44 billion burden over the next three years.

Officials told The Express Tribune that Ogra mulled over passing on the Rs44 billion to consumers which were stuck with gas companies due to numerous stay orders.

The gas authority is likely to decide on passing on some relief to them by slashing gas prices in public hearings for the 2013-2014 financial year revenue requirements for gas companies which are scheduled to take place in Lahore and Karachi on April 3 and April 18, respectively.

The Lahore High Court (LHC) has also dismissed a petition filed by Sui Northern Gas Pipeline Limited (SNGPL) to maintain Unaccounted for Gas (UFG) at 7%.

The total financial impact of the court's stay order on SNGPL for the financial years 2010-2011, 2011-2012 and 2012-2013 was Rs23.1 billion. Out of this amount, Rs9.34 billion has already been adjusted based on the dismissal of the order by LHC.

In the case of Sui Southern Gas Company, officials said that it is presumed that the Sindh High Court would also remove the stay order in favour of Ogra and decide the case in line with the adjustment given by the LHC. It would help Ogra to provide a relief of Rs21.74 billion to consumers. Ogra officials said that the Rs44 billion amount had been pocketed by the gas companies due to the stay orders and now its benefits would be passed on to the consumers.

Regarding the UFG ceiling, LHC observed that Ogra had raised the ceiling for gas companies for 2009-2010 as a one-time relief. The ceiling was raised from 5% to 7% after the government revised the consumer cost criteria for extension of gas schemes to new districts, towns and villages in July 2008.

The government had revised per consumer cost in Punjab and Sindh from Rs20,000 to Rs54,000, Rs40,000 to Rs108,000 in Khyber-Pakhtunkhwa and Rs100,000 to Rs270,000 in Balochistan.

The court observed that the controversy regarding UFG started with the determination for the period 2009-2010. At that time, the UFG ceiling was set at 7% for SNGPL which was a one-time determination deviating from the given benchmarks. It noted that the petitioner (SNGPL) used this determination as a basis to justify and rationalise the fact that the rate could not be lower than the mark.

"There is nothing on record to show that respondent number 1 (Ogra) has acted unfairly, unreasonably or contrary to the law and principles of justice," LHC observed, before dismissing the petition.

Published in The Express Tribune, March 27th, 2013.
COMMENTS (1)
Comments are moderated and generally will be posted if they are on-topic and not abusive.
For more information, please see our Comments FAQ