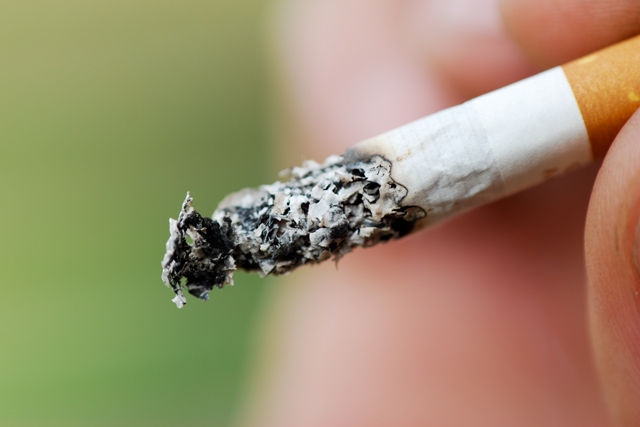 ---
LAHORE: For any multinational, a key to success is to incorporate locals to achieve better results. Pakistan Tobacco Company (PTC) – the largest cigarette manufacturer in the country – has decided to promote tobacco farming in Pakistan and take Punjab's farmers on board in a bid to enhance its image as a promoter of localisation.

Pakistan Tobacco Company is part of British American Tobacco, "the world's most international tobacco group," according to its website, with its brands sold in 180 markets around the world. Their operations began in Pakistan in 1947, making the company one of Pakistan's first foreign investments.

Pakistan Tobacco has already been working with local farmers for tobacco cultivation and purchased 10% of Punjab's total produce.

The country's agricultural hub produced approximately 23,424 tons, which accounted for 20% of the total tobacco produced in Pakistan, worth Rs1.7 billion last year. Of Punjab's tobacco yield, Pakistan Tobacco bought 2,750 tons and contributed nearly Rs300 million to the province's economy through the deal.




As tobacco consumption through cigarettes is on the rise, the company has decided to boost tobacco production by establishing a nursery in Mianwali district where saplings have been cultivated. The tobacco giant has also established a nursery in Islamabad.

Pakistan Tobacco's investment in Punjab has already touched half a billion rupees for the pilot project of in-house curing of the tobacco leaf. The project is aimed at improving quality while achieving economies of scale.

"We think that Punjab's land is fertile for any crop, so we have decided to penetrate our farming in Punjab. We have built a nursery in outreaching areas and will engage local farmers to opt for this cash crop," said Uzma Osman, Pakistan Tobacco Company's area communication manager, while talking to The Express Tribune.

Pakistan Tobacco has so far created 1,810 jobs for farmers in Punjab, whereas the number of jobs for support personnel for farming is 5,792. In comparison to other segments, these are the lowest number of employment opportunities that PTC has created.

In the manufacturing segment, the company has created 7,064 positions and 22,605 support positions. Similarly, the tobacco giant has generated 68,208 jobs and 218,265 jobs in the distribution and retailing segment in Punjab.

The company believes that as more farmers opt to grow tobacco, the number of employment opportunities will increase significantly in other segments.

The composition of the Pakistan Tobacco's contribution to the retail sector paints an interesting picture. According to estimates, there are 250,000 retail outlets selling cigarettes in Punjab. Pakistan Tobacco's brands are stocked at 96% of the total outlets and contribute 14% on average to the overall turnover of the retailers. About 60% of retail outlets are scattered in urban areas while the remaining 40% cover the rural Punjab. Out of the total 250,000 outlets, 47% are general and departmental stores, 40% are corner shops, 7% are hawkers and rest belong to the miscellaneous category.

Pakistan Tobacco Company contributes Rs11 billion to Punjab's economy annually, of which Rs0.3 billion is generated through farming, Rs2.8 billion from manufacturing and Rs7.9 billion via distribution and selling.

The company has also had a manufacturing unit at Jhelum since 1956. Though, the company is looking to enhance tobacco cultivation in Punjab, they are not planning to establish a second unit in the province.

"No new manufacturing facility in Punjab is under consideration, but we can upgrade our existing factory depending upon manufacturing load in the future," Osman said.

Pakistan Tobacco's contribution to revenue stands ahead of other companies. The company paid Rs45 billion in taxes in 2011 and had paid corporate tax Rs37.6 billion in the first nine months of 2012, up 10.6% compared to the corresponding three quarters of 2011. Pakistan Tobacco is the single-largest taxpaying unit in Pakistan. The company pays more taxes than all salaried individuals in the country combined.

Published in The Express Tribune, March 27th, 2013.

Like Business on Facebook to stay informed and join in the conversation.
COMMENTS (2)
Comments are moderated and generally will be posted if they are on-topic and not abusive.
For more information, please see our Comments FAQ