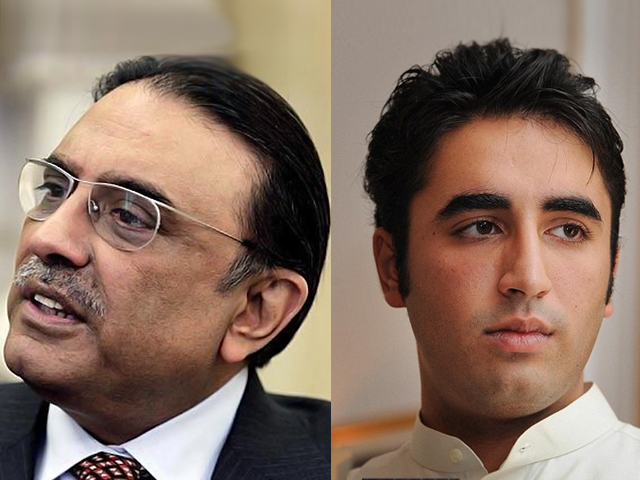 ---
Differences between President Asif Ali Zardari and his son, Bilawal Bhutto Zardari have surfaced in the media with a report from Press Trust of India (PTI) claiming that Bilawal has left the country based on a tiff.

According to sources, the recently named patron-in-chief of the Pakistan Peoples Party, Bilawal developed differences with his father Zardari and his aunt Faryal Talpur over governance of the PPP.

Allegedly in Dubai as a sign of protest, Bilawal did not agree with the handling of the terrorist shooting incident targeting child activist Malala Yousafzai, nor was he pleased with the follow-up action on the devastating bomb attacks on Shias in Quetta that killed nearly 250 people.

A source told Press Trust of India that Bilawal's recommendations for ticket allotment to party workers were ignored. At this, his father President Zardari allegedly pacified him saying he would get command over the party once he was "politically groomed".

It is over this that he allegedly left the country instead of supporting the party before the upcoming general elections, PTI reported.

A source quoted Bilawal as saying, "If I had to vote, even I wouldn't vote for the PPP."

The PPP defended Bilawal's departure stating "security concerns" as the reason for his exit.

Bilawal Bhutto Zardari turns 25 in September, after which he is expected to play a stronger role in the party and country's politics.

Express News added that owing to security threats, Bilawal had travelled to Dubai and that he would be addressing political rallies and gatherings from London.