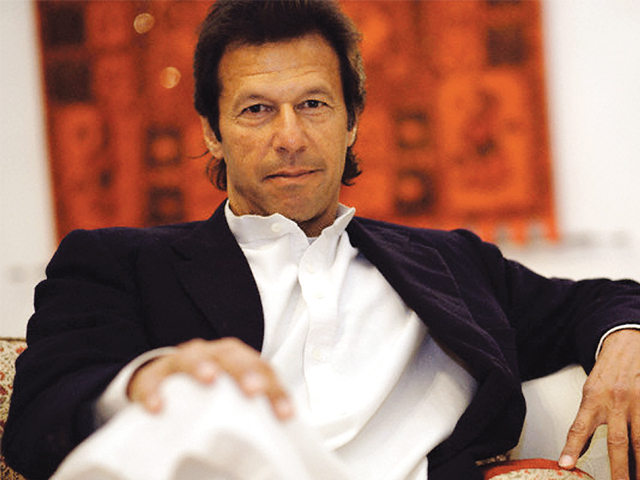 ---
LAHORE:



Pakistan Tehreek-i-Insaf Chairman Imran Khan said on Friday that his party would attract all the swing vote and sweep the upcoming general elections.




Khan said that once PTI came into power, it would build a New Pakistan Political Fund to lead the country out of its economic and financial crises. He said people would contribute enthusiastically for the cause.

Khan was speaking to the media at a lunch hosted by his party on Friday to share information about PTI's rally at the Minar-i-Pakistan today.

The chairperson said that earlier plans for a civil disobedience movement had been abandoned as they feared that mid-term elections would only bring corrupt politicians to the parliament.

Khan said that many PML-N parliamentarians were in constant contact with him. He said they wanted to join the party as they felt that the PTI was the only party that could bring about change.

He said the PTI would get all the swing vote. The PML-N and the PPP, he said, were pulling gimmicks with public funds. PML-N's seat adjustments with organisations banned for militancy, he said, showed its style of politics.




Khan said that when PTI formed the government, there would be a cabinet of 18 ministers. No MNAs or MPAs, he said, would be provided development funds as that was the purview of local bodies.

In the first 90 days of government, PTI would take big decisions in all sectors of governance.

The chairperson said that the PTI had no militant wing and it would not engage in seat adjustment with any political party that had such wings. He added that such seat adjustment would only be with clean parties.

Khan said his government would start a dialogue with India on all disputes. PTI had a principled stand on Kashmir issue. It would promote peace in the region, he added.

Regarding the selection of candidates for provincial and national assemblies, Khan said district bodies of the party would recommend three names for each constituency. He said that after due scrutiny, the ticket would be awarded by the central executive committee headed by him. The central executive committee, he said, would work closely with the regional and general secretaries in making the decisions. He added that the tickets would be granted in five days, purely on merit. He said the competition was stiff.

Published in The Express Tribune, March 23rd, 2013.