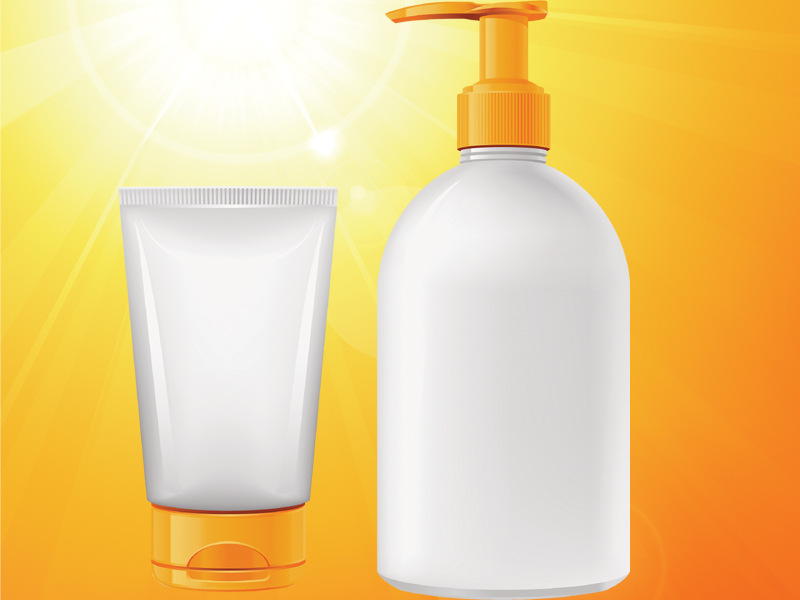 ---
Too much exposure to the sun breaks down the collagen and elastin in the skin, leading to melanoma, wrinkles, age spots, moles and other complications.

It can also lead to an increased risk of skin cancer and premature aging. Increasingly, people are opting to use sunscreen to protect themselves from the harmful effects of overexposure, but is it enough to grab a tube and slather sunscreen on your skin?

Here is what you need to know about sunscreens and sun protection:

Is the best sunscreen the one with the highest SPF?

SPF stands for sun protection factor and it measures how well the sun's UVB rays can be deflected by the sunscreen. Theoretically, the higher the SPF number, the better the sunscreen and the better sun protection. Ideally, an SPF of 30 or more should be used. An individual using a sunscreen with an SPF of 30 and applying it thickly and thoroughly all over is much better protected from the sun than one who only applies a pea-size amount of sunscreen with an SPF of 60. It is also important to mention that in order for the sunscreen to be fully effective it should be applied liberally and thoroughly.

Should sunscreen only be used in summer?

Absolutely not! Sunscreen should be used year-round regardless of the season. Sand, snow and water all reflect sunlight, so even in their company you are not wholly protected from the sun. Also, UVA rays from the sun penetrate clouds and glass so sunscreen should be applied when outdoors on a cloudy day or indoors if in a room with windows.

What brand of sunscreen is the best?

Sunscreens come in several brands and forms such as cream, spray, lotion, wax stick and powder. You can experiment and see what works best. More than the brand, it comes down to how you are using the product to ensure good sun protection.

What to keep in mind when using sunscreen?

- apply the sunscreen at least 30 mins before exposure to the sun

- apply sunscreen thoroughly to all skin exposed to the sun (face, neck, ears, arms and legs)

- reapply sunscreen every two hours or more often if perspiring or swimming

Remember: Don't go overboard

Due to the anti-sun paranoia, many forget that sunlight is good for health. It is true that excess exposure to the sun may result in skin complications and even skin cancer but it is also imperative to keep in mind that lack of sunshine can cause Vitamin D deficiency. It may result in osteoporosis in adults and rickets in younger children. Regular brain functions without exposure to the sun may also suffer. So don't go overboard with your sunscreen. Rather, use it as a means to enjoy your time in the sun.

Some tips for sun protection

Avoid the sun during peak hours (generally 10 am-4 pm) regardless of the season.

Wear protective clothing that can cover the areas sensitive to sun exposure. A pair of sunglasses and a wide-brimmed hat will also help shade one's face and head from the sun's UV rays.

Published in The Express Tribune, Sunday Magazine, March 24th, 2013.

Like Express Tribune Magazine on Facebook to stay informed and join the conversation.
COMMENTS
Comments are moderated and generally will be posted if they are on-topic and not abusive.
For more information, please see our Comments FAQ