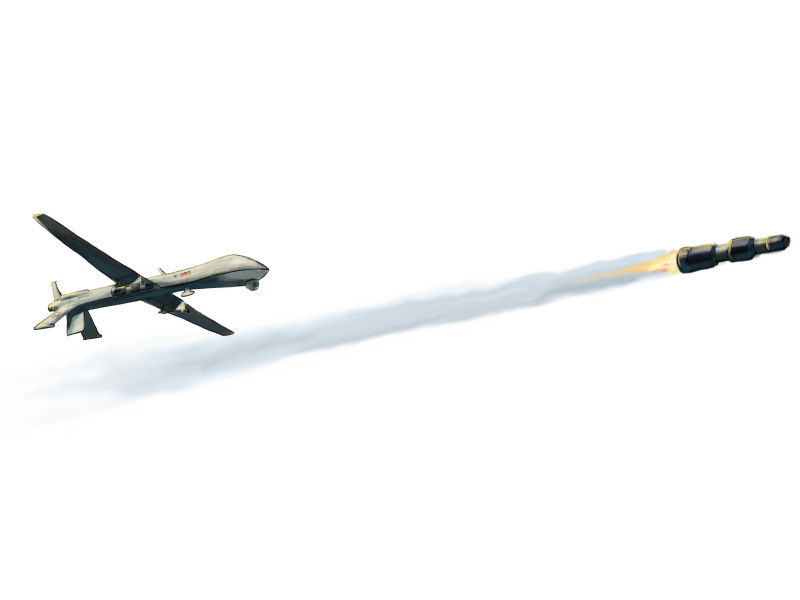 ---
WASHINGTON/ ISLAMABAD:



The head of a United Nations team investigating civilian impact of use of drones in the country's tribal areas has ruled that the CIA-led campaign violates Pakistan's sovereignty.




Ben Emmerson, the UN special rapporteur on the promotion and protection of human rights and fundamental freedoms, toured Pakistan from March 11 to 13 on a secret trip as part of efforts to gather first-hand information on drone strikes and their impact on civilians.

The visit was kept under wraps at the request of Emmerson, a senior foreign ministry official told The Express Tribune. However, on Friday the head of a UN panel issued a statement about his interactions with senior Pakistani authorities on the issue.

According to the statement, he was informed by Pakistani officials that at least 400 civilians have so far lost their lives due to US drone attacks.

This marks the first time that Pakistan officially acknowledged the number of civilian casualties in the CIA-led campaign began in 2004 to eliminate 'high-value targets' associated with al Qaeda and the Taliban from the tribal areas. Emmerson met senior government officials including the foreign minister, the adviser to the prime minister on human rights and the chairman of the Senate standing committee on Defence among other functionaries.

Pakistan reiterated its "known position that drone strikes are counter-productive, against international law and a violation of its sovereignty and territorial integrity," said the foreign ministry spokesperson.

Sources said the UN rapporteur was informed in clear terms that there was no secret understanding between Pakistan and the US on drone attacks.

"The position of the government of Pakistan is quite clear. It does not consent to the use of drones by the United States on its territory and it considers this to be a violation of Pakistan's sovereignty and territorial integrity," said Emmerson.

"The drone campaign involves the use of force on the territory of another state without its consent and is therefore a violation of Pakistan's sovereignty," he said.

The foreign office said that in order to gather first-hand information on the strikes and impact on civilians, Emmerson also met with tribal leaders and victims of drone strikes in Islamabad.

Tribal leaders informed Emmerson that innocent tribesmen were often mistakenly targeted by drones because they were indistinguishable from Taliban militants.

"It is time for the international community to heed the concerns of Pakistan, and give the next democratically elected government of Pakistan the space, support and assistance it needs to deliver a lasting peace on its own territory without forcible military interference by other states," said Emmerson.

Emerson will present his final report on drones during the next session of the General Assembly in October 2013.

Published in The Express Tribune, March 16th, 2013.