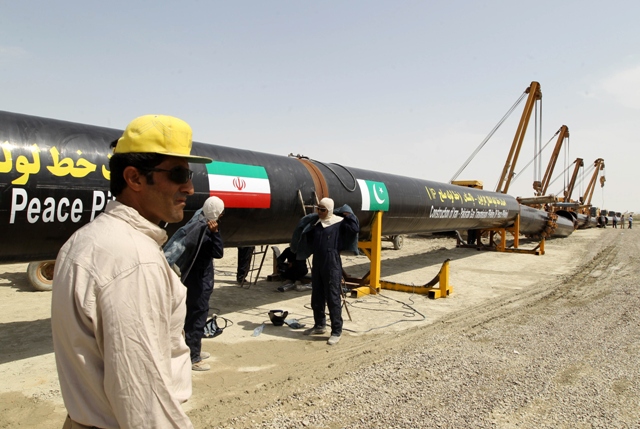 ---
WASHINGTON: US State Department spokesperson Victoria Nuland reiterated the US' stance on the Pak-Iran gas pipeline, saying they had serious concerns about the project that was formally inaugurated today.

"We have serious concerns if this project actually goes forward; the Iran Sanctions Act would be triggered. We have been straightforward with Pakistan on this," said the spokesperson.

"We have also been working on alternative projects. We've heard this pipeline announced 10-15 times before in the past. If this project goes forward we have serious concerns that sanctions will be triggered."

Nuland said if the project went forward, it would take Pakistan in the wrong direction.

President Asif Ali Zardari along with Iranian President Mahmoud Ahmedinejad inaugurated the multi-billion dollar pipeline in Chahbahar on Monday.

The contentious gas pipeline was inaugurated by Zardari as he pulled the rope to reveal the foundation-laying plaque on the Pak-Iran border for the 1,600 kilometre long pipeline.

The US has issued warnings to invoke economic sanctions already in place against Iran if Pakistan went ahead with its plans to import natural gas from the Islamic republic.

The United States has steadfastly opposed Pakistani and Indian involvement, saying the project could violate sanctions imposed on Iran over nuclear activities that Washington suspects are aimed at developing a weapons capability. Iran denies this.