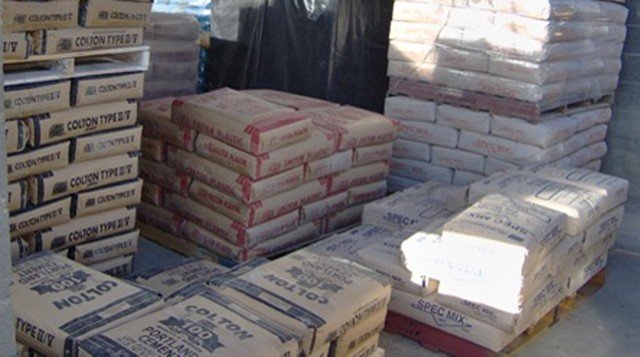 ---
KARACHI: The fortunes of the cement industry continue to improve as the combined profits of the first six months in the fiscal year 2012-13 are now touching the combined profits for the whole preceding year, fiscal year 2011-12.

The combined profits of 17 out of the 20 listed companies at the Karachi Stock Exchange that have so far announced their half-yearly results (1HFY13, excluding Lafarge Pakistan) hit Rs16.6 billion against Rs18.9 billion earned in the whole previous fiscal year, AKD Research, a brokerage house, reported on Wednesday.

"The listed cement space is on track to post stellar growth of 75% in 2013, making the ongoing year the best ever for cement manufacturers by a fair distance," it said.

Analysts say that the profitability of the cement sector will continue to grow during the remainder of the current fiscal year.

Atif Zafar, analyst at JS Global Capital, highlighted the reason due to which he believed the sector will see stellar growth in profitability. "Cement demand is usually high in the January to June period while cement prices may also increase in the next few months," he said.

Replying to a question, Zafar said that the profitability of small, medium and larger cement companies had shot up and it was not concentrated in just one segment of the sector.




Owing to growing demand in the domestic market, almost all cement companies were focusing local market right now, he said.

Asad Siddiqui, analyst at Topline Securities, commented that cement demand had been continuously growing due to the rise in (re)construction activities post-floods in the country.

Although Afghanistan was the most preferable export market, demand and stable cement prices made domestic market the first choice for local producers.

While volumetric growth had been modest, witnessing 4% year-on-year growth in cement dispatches in the first eight months of fiscal 2013 to 21.2 million tons with lower exports countering domestic volumes, the robust increase in profitability had primarily emanated from margin expansion where the industry's gross margin rose to 36% in 1HFY13 versus 28% in FY12, the report said.

This was all achieved because of the higher cement prices and 20% decline in 1HFY13 average coal price.

Published in The Express Tribune, March 7th, 2013.

Like Business on Facebook to stay informed and join in the conversation.
COMMENTS (1)
Comments are moderated and generally will be posted if they are on-topic and not abusive.
For more information, please see our Comments FAQ