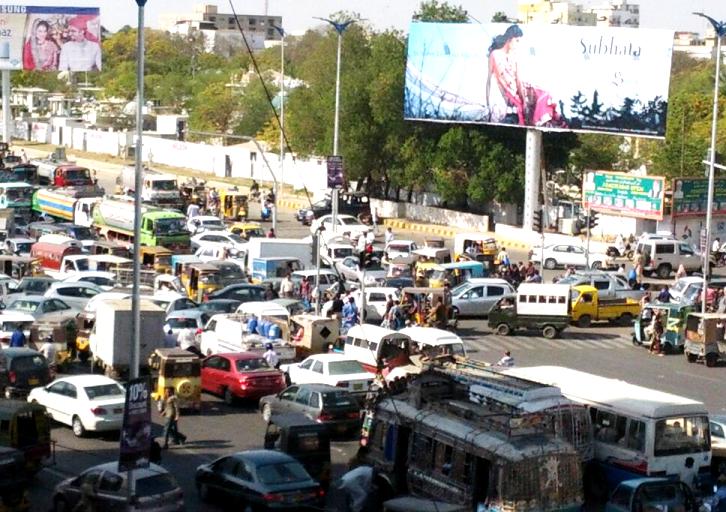 ---
KARACHI:



A resident, Sahar Taher Khan, was stuck in a traffic jam near Baloch Colony when she found hope in a city that sees far too many shutdowns. Here is how she narrated her experience:




While stuck in a 30 minute traffic jam near Baloch Colony and feeling sorry for myself and my countrymen, I spotted a sight that reminded me that this city has not yet been beaten. Amidst the chaos, the lone traffic policeman managing the large intersection completely broke down. Defeated, he retired to the sidewalk, dodging honking cars on his way.

A twenty-something kid in a faded, Metallica T-shirt on a bike next to me yelled out "Chalo!". He seemed to be signalling an invisible army of vagabonds. To my surprise, within a minute, a bunch of kids, whom I had previously misjudged, got off their motorcycles and ran over to the policeman. The kids lifted him up, dusted him off and began directing traffic alongside him.

Before long, the passageways were being created for ambulances to pass through, motorcycles were picking up pedestrians - a lot of people were waiting for buses, but unfortunately they weren't stopping. The cars were moving slowly and the drivers were rolling down their windows, thanking the brave young boys.

Karachi, you are not lost - there is still much to cherish and much to save. I just wish more civilians would volunteer their time to making a positive change (no matter how small) versus sitting back and cribbing about the situation. Here's to those who continue to give us hope.

Published in The Express Tribune, March 7th, 2013.
COMMENTS (8)
Comments are moderated and generally will be posted if they are on-topic and not abusive.
For more information, please see our Comments FAQ