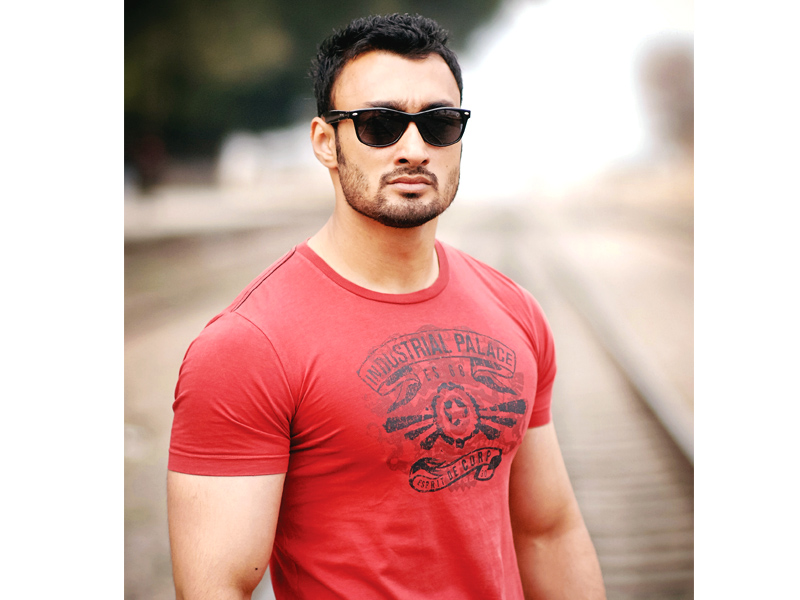 ---
Status: Single

Born: Islamabad, Pakistan

Birthday: December 20, 1986




Who is he?

We can't resist a guy who can hold a tune and rock band Qayaas' frontman Umair Jaswal can definitely hold more than a few tunes. This well-built, gorgeous specimen of a man first shot to fame when his band was awarded "Jack Daniel's Annual Rock Award for the Best Pakistani Band" in India in 2010. That prestigious award was followed by another award in Malaysia, and suddenly he was recognised as a force to reckon with in the music industry. His band just recently released a track called Cut my wings and they have an album with English and Urdu tracks releasing soon.

Why we love him

Growing up, Umair had enormous shoes to fill. While he loved acting in plays and sang in a band throughout his academic years, his father happened to be one of the best scientists in Pakistan. So everyone around him thought he'd be following in the tracks of his scholastic dad. And boy, did Umair try — he studied hard and got into one of the best dental schools. However, he changed his mind at the last minute to pursue Geology. But while he studied to become a geologist, his artistic aspirations never faded. And eventually, he decided to pursue music full time.

But Umair isn't a risk-taker only when it comes to his professional life, he's also into extreme sports and is a trained mountain climber who has tested out the Himalayan peaks. When he's not climbing peaks or music charts, he likes giving advice on body-building to some of his fans. "I wouldn't mind doing a Calvin Klein underwear advertisement one day," jokes Umair. We promise you Umair, your female fans won't mind that either.

When asked where he sees himself in five years, Umair says, "I'd want at least four albums under my belt. Hopefully, I'll be on an international tour with a great band."

We love all that ambitiousness in a man but does that mean marriage won't feature in his immediate future? "If I meet the right girl, who is as crazy and adventurous, and supportive of me, I'd get married tomorrow."

His celebrity crushes

"My crushes keep changing every month but I saw model Ayaan at an awards show recently and she looked beautiful. Internationally, I love actor Olivia Wilde," says Umair.

His ideal woman

"She has to be really classy — and I'm really big on beautiful voices. I may have dumped a few for their voices in the past," he says (we hope he's joking).

Published in The Express Tribune, Ms T, March 3rd, 2013.

Like MsT on Facebook for your dose of girl talk.