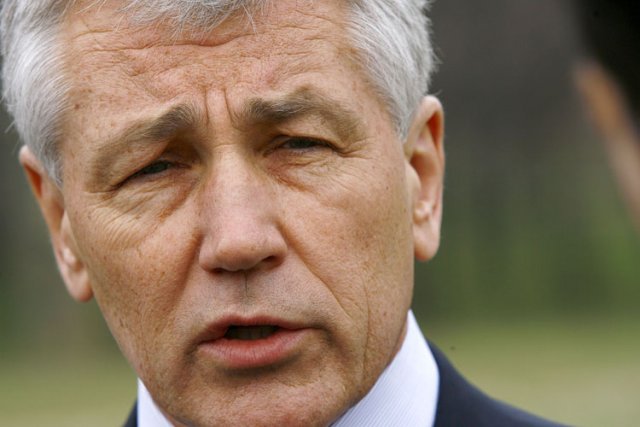 ---


In a sharp contrast to the US view on India's role in Afghanistan, President Barack Obama's defence secretary nominee Chuck Hagel has alleged that India has over the years "financed problems" for Pakistan in the war-torn country.




According to the Press Trust of India, a video containing these remarks from an unreleased speech Hagel delivered at Oklahoma's Cameron University in 2011 was uploaded by The Washington Free Beacon website.

During the speech Hagel said, "India, for some time, has always used Afghanistan as a second front, and India has, over the years, financed problems for Pakistan on that side of the border…  you can carry that into many dimensions, the point being [that] the tense, fragmented relationship between Pakistan and Afghanistan has been there for many, many years."

The remarks elicited a strong reaction from India, which said such comments are "contrary to the reality" of its dedication to the wellbeing of Afghans.

In reaction, the Indian embassy in the US issued a statement that said, "Such comments attributed to Senator Hagel, who has been a long-standing friend of India and a prominent votary of close India-US relations, are contrary to the reality of India's unbounded dedication to the welfare of Afghan people".

It added that India's commitment to a peaceful, stable and prosperous Afghanistan is unwavering, "and this is reflected in [the] significant assistance to Afghanistan in developing its economy, infrastructure and institutional capacities."

Hagel's comments are in sharp contrast to the Obama administration's constant praise of India's developmental role in Afghanistan. In fact, the US has been pressing New Delhi to do even more in Afghanistan.

In response, a State Department spokesperson said, "The US strongly supports the positive role India continues to play in Afghanistan. We continue to support India's bilateral assistance programme with Afghanistan, its leadership on private sector investment there and its leadership promoting regional economic integration and linkages."

Published in The Express Tribune, February 27th, 2013.
COMMENTS (3)
Comments are moderated and generally will be posted if they are on-topic and not abusive.
For more information, please see our Comments FAQ