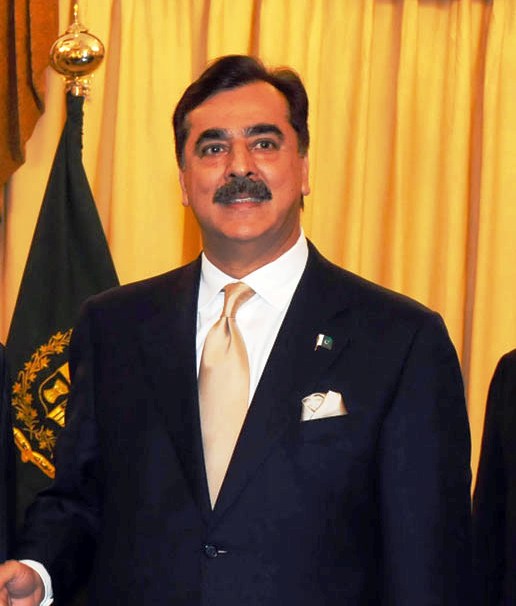 ---
RAWALPINDI:



The top court has intervened again to catalyse the Federal Investigation Agency (FIA)'s proceedings against former prime minister Yousaf Raza Gilani in the Hajj scam case.




A Supreme Court bench, headed by Chief Justice Iftikhar Muhammad Chaudhry, has asked the law ministry to deliver a speedy response to the agency's query as to whether the former PM enjoyed immunity under Article 248 (1) of the Constitution – a question upon which rests the legality of FIA's action. The hearing was put off till March 15 with directions to the FIA "to proceed according to the law."

In November 2012, the Supreme Court had issued notices to an official who the FIA said was "not cooperating with the investigative process" in the case.




Earlier in 2011, the FIA took notice of the allegedly illegal appointment of Director General of Hajj made by the former PM. Appearing before the agency, the former PM claimed that he was not answerable for any of his actions made as the chief executive of the country as he enjoyed complete immunity under the Constitution. With the Supreme Court already having taken suo motu notice of the appointment in 2010, the FIA sought the law ministry's opinion about whether such immunity was binding.

FIA official Hussain Asghar, while apprising the bench about the history of the case, said that the appointment of Rao Shakeel Ahmed as DG Hajj in 2010 was questionable as there were ongoing National Accountability Proceedings (NAB) against him, and his age had been documented incorrectly on several papers.




Kazmi's case

A former federal minister, Hamid Saeed Kazmi, has been languishing in jail for the past 18 months without a trial, without any instructions from the interior ministry to administer a post arrest bail for him, said Asghar, lamenting what he termed the government's "apathy" towards the case. Kazmi is also considered guilty in the Hajj case, said Asghar.

Investigation officer Azam Khan claimed that Kazmi had been maligning the SC and FIA in the media, saying he was falsely implicated in the case by the apex court and the agency. He has also been influencing the prosecution witnesses since he obtained bail from the trial court on August 27 last year, Hussain Asghar said. Chief Justice Iftikhar Muhammad Chaudhry directed the FIA to take the course of available law against Kazmi if he had done anything unlawful.

Published in The Express Tribune, February 26th, 2013.