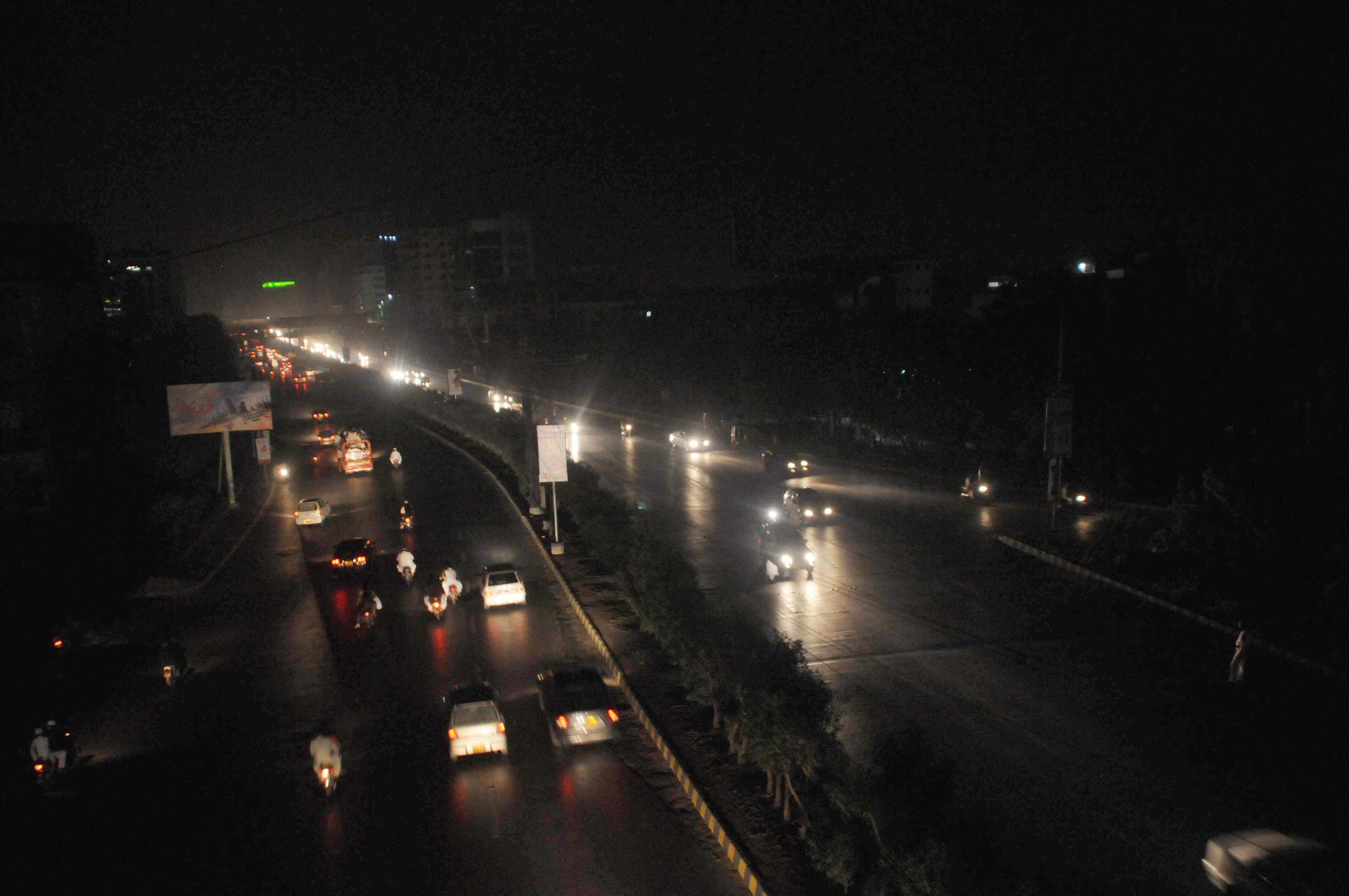 ---
For several hours starting from the night of February 24, the light went out across all the major cities in the country due to a fault in the national grid, with some cities without power even after 14 hours. There are two main issues of concern here; first that despite the presence of fail safes, a domino effect caused a nationwide blackout and secondly that it took so long to fix this problem. Other countries, too, have had such problems but when it happened in Britian, authorities there were able to restore normal power supply within a couple of hours. It really is quite stunning just how quickly the blackout happened, with the tripping at Uch power plant quickly followed by failure at Hub. This should never have happened and once it did, the situation should have been rectified as soon as possible.

Immediately after the blackout, rumours began to swirl that the country was about to face an outside attack or the imposition of martial law. Thankfully these concerns turned out to be overblown. But this incident does show just how susceptible our electricity grid is to sabotage. This is now the second time we have experienced a blackout on such a large-scale and it seems obvious we learned nothing from the first. The problem was likely caused by a high demand and low supply of electricity, something that we should be very used to dealing with by now. And though we technically have fail safes in place, those obviously ended up not working.




In a way, this incident serves as a microcosm of our crumbling infrastructure. Our bridges are collapsing, our gas supplies have depleted and corruption threatens the safety and efficiency of every development project. Given the way this country is run, it is probably surprising that we do not have more breakdowns of this kind. Getting the country back on track will require years, possibly decades, of effort. We need not only to invest heavily in infrastructure but also to ensure that no shortcuts are taken and no expense spared. Debacles such as the blackout serve not just to inconvenience everyone in the country but make it much harder for us to attract foreign investment. For the sake of our future, we will need those who rule us to finally lead us out of the dark and into the light.

Published in The Express Tribune, February 26th, 2013.