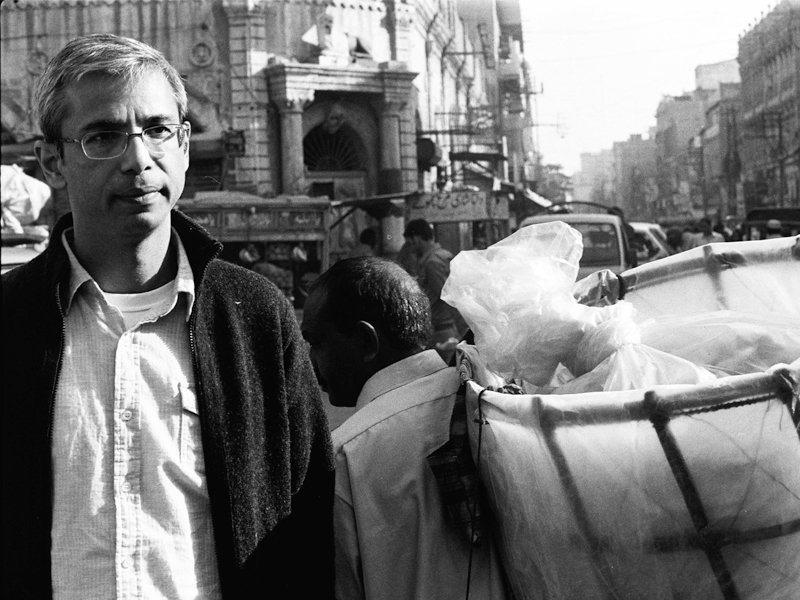 ---
LAHORE:



"You don't really choose what you write about. Writing is like falling in love. You don't choose the person you fall in love with", said writer Daniyal Mueenuddin, speaking at the session Globalisation of Pakistani Literature on the first day of the Lahore Literary Festival.




Ayesha Raja moderated the discussion.

Mueenuddin said there were hardly five to six people (acclaimed for their work globally, from Pakistan.)

"So... It's like a 'small boom'", he said.

Musharraf Ali Farooqi said "As people, we are very impressionable… we borrow a lot of things and ideas."

"There is a need to examine what is being written about Pakistan in English and in Urdu and see if the two relate to each other and understand where the disconnect is", he said.

As Farooqi reiterated that writers need to make their work relevant to their audience, Mueenuddin opined that it was actually the publishers who were businessmen.

"They are pretty hard-edged that way", he said.

Moni Mohsin added that all writers started with stories which engaged them. "We all begin with the premise of what interests us", she said. "It does not start necessarily with appeasing the publishers or the readers."

Farooqi said he wrote in English because that was the only work which could be published in Pakistan.

"There is no publishing industry in Urdu… had there been one, I would have been writing in Urdu because I can perhaps write better in Urdu than I can in English", he said.

Speaking about her book The Diary of a Social Butterfly, Mohsin said it has received many reactions in Pakistan. "Once a book leaves your (writer's) hands, you really can't control how people interpret it. People will interpret it in the manner they want to."

She said the key was to write about things the writer knew. For her, she said, writing about sex was really difficult.

Mueenuddin said his next book will be said in America.

"Good stories don't have happy endings. They have to have a conflict", he said.

Farooqi said it was going to be an 'edgy' novel. "In my next novel the Dajjal is coming to Karachi", he said.

Published in The Express Tribune, February 24th, 2013.
COMMENTS (1)
Comments are moderated and generally will be posted if they are on-topic and not abusive.
For more information, please see our Comments FAQ