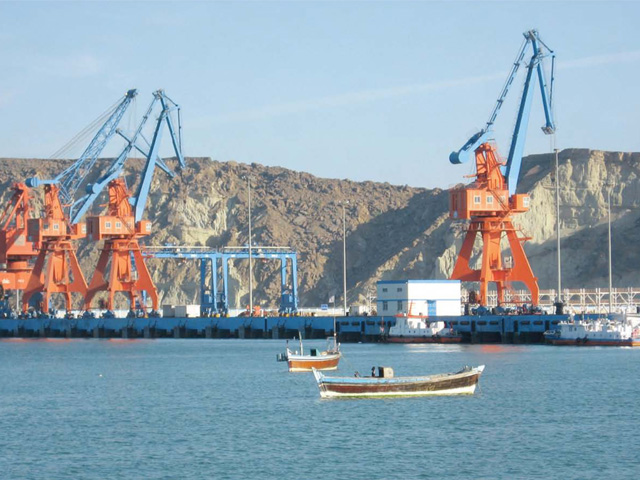 ---
As with some other projects conceived during the Pervez Musharraf era, the development of the Gwadar port which started out on an encouraging note later left much to be desired. Security concerns had a part to play in the inability of the government to get the project off the ground. Now, with all work in Gwadar having ground to a halt, we have decided to simply hand over the port to China. China, which saw a lot of potential in having access to a port that would reduce the length of many of its trading routes and also give it a base that could advance its security needs, had made a lot of initial investment in Gwadar. Now, it will have control of the port, but until Gwadar is properly developed, this control will be of limited practical value.

The one concern that should be raised regarding this is that of sovereignty. A port, even if it is yet to be developed, has potential strategic and commercial value. Giving it to a foreign power is inadvisable, especially in this case, since we may end up harming our relations with China's Indian and American rivals. For now, there is no imminent threat since Gwadar is not functional. It must be noted that China did not see the possible value of Gwadar as compensating for their security concerns. In fact, it was Pakistan which requested China to make Gwadar its naval base, but the Chinese did not accept.

The government never got around to building the roads and rail network that are crucial to connecting the port. The Singapore Port Authority, which was previously in charge of developing Gwadar, was so frustrated being rebuffed by the government that they simply asked out of their contract. We are now asking the Chinese to rescue us and essentially handing over Gwadar in a bid to do so. Also, considering that the people of Balochistan are already so alienated, making such a decision without taking them on board is not wise.

Published in The Express Tribune, February 20th, 2013.
COMMENTS (31)
Comments are moderated and generally will be posted if they are on-topic and not abusive.
For more information, please see our Comments FAQ