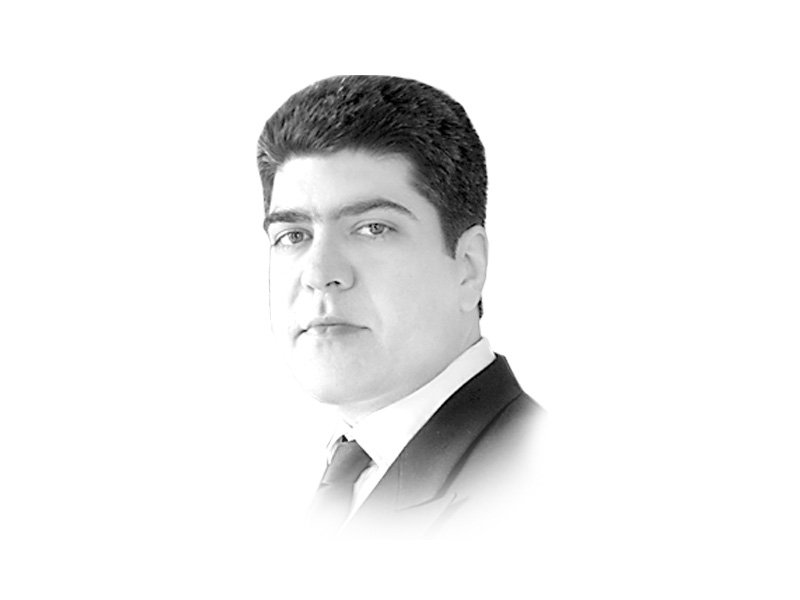 ---
Someone remarked day before yesterday that "in the good old days, today would have been Basant. How far and quickly have we fallen."

I thought it would be amusing to point out that, since then, the city of Lahore has been gifted three more golf courses, but the thought seemed on a tangent of its own. What is truly surreal is how we live in a part of the world where telling someone to "Go fly a kite" may result in a criminal offence.

In the late 12th and early 13th century, it is said that Amir Khusro, the spiritual disciple of Nizamuddin Auliya of Delhi, sought to relieve his mentor's grief over the death of a near relative. Khusro is said to have come across villagers dressed in bright yellow — the colour of the mustard in full bloom — and was told they were celebrating the coming of the spring by dressing colourfully and wearing yellow. Khusro decided to do the same to cheer up his ustaad. And to this date, the festival of Basant — celebrated vociferously at the shrine of Nizaumuddin Auliya every year — is a celebration of spring and happiness. Flying kites to ring in the new season is not limited to Delhi: Ali Hajvery — Data Ganj Baksh — the patron saint of Lahore, brought the festival to Lahore after observing it in Delhi.

Decades ago, when Lahore was still a sleepy little city, Basant was a private affair, celebrated with great passion by the residents of the Walled City. With the support of a handful of high profile residents of the Walled City, Basant's profile gradually grew until, in the mid-1990s, it was a city-wide party heralding the coming of spring.

It was about this time, and a little bit earlier, that Basant was questioned by some as being anti-religion. All sorts of religious and historical arguments were brought to bear. It was also argued that kite wires tangled in high-tension electricity wires caused power outages.  These arguments were dismissed by the Lahore High Court, which said that Basant "is cultural in nature and wedded to the soil" of Lahore (Ramzan Welfare Trust vs. WAPDA PLD 1997 Lahore 235, per Aqil Mirza, J).

Next came the metalled kite string, the senseless and easily preventable loss of life, TV journalism and a proactive Supreme Court and, within the first decade of this new millennium, Basant was suo-motu'd, legislated, banned and binned. A cultural festival of hundreds of years was snuffed.

It's the beginning of spring and it's raining while I write this. Might as well.

Yesterday, my wife tweeted: "My seven-year-old daughter, born and brought up in Lahore, asks "What is Basant? #thehearsobs".  I have, below, reproduced only a few of the dozens of responses.

"aweeee, that's sad"; "That's really a shame"; "kindly tell her it was the festival of colours and light until it became a day of [sic] Aerial Firing, Throat Slitting and pain"; "Pakistan has killed the one goo[d] festival they used to enjoy. Both government and criminal mafia are responsible"; "oh so sweet of her, inshallah will bring back basant one day"; "tell her: this is something — infuses new life — that people all over world celebrate…but we can't'; "Tell her, baita it's a waste of time and money, time & lives. Leisure time or enjoyment should be only such where we don't risk [sic] other's lives"; "Wish long life n health 4 yr daughter. Wid ban on this killer festival many others daughters/sons hv been saved fm cut throat"; "I miss celebrating basant, grew up with yellow preparation, basant night harmless parties #yellow #basant"; "tell her [sic] its killer game"; "Tell Her, Its something tht takes life of innocent ppl, because of some idiots"; "My Lahori husband has no many great stories to share about Basant. Indigenous cultures are under attack everywhere"; "tell her, its just a color that nobody likes to wear anymore"; "You should bring her to Dargah of Hazrat Nizamuddin in Delhi, where everything is yellow since yesterday.  Qawwalis and Flowers rule"; "I spent the most awesome Basant night in Lahore several yrs ago watching thousands of kits pierce the black sky"; and "Do convey love to her from her Indian brothers and sisters, we'll celebrate Basant together sometime in the future."

To those self-styled defenders of our faith and traditions; to the zealous guardians of children lost only to kite-string: what of your cornflakes, toast and tea for breakfast — there's no religion or local culture in that; what of the others? By defenestrating Basant from Lahore, you have only taken the colour from your own life.

Published in The Express Tribune, February 17th, 2013.