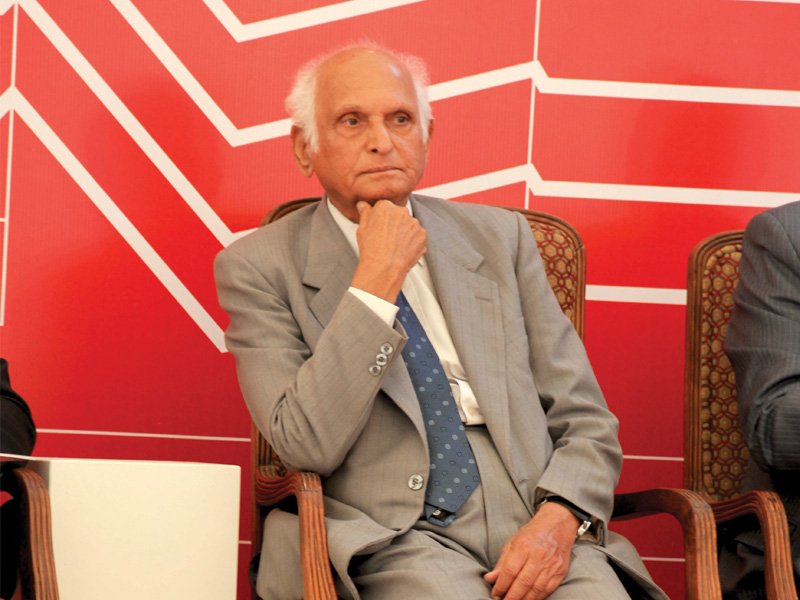 ---
KARACHI:



When dark clouds visit the city, Karachi heads to the beach. On Friday, however, they headed to the Beach Luxury Hotel where the fourth Karachi Literature Festival began.




On a surprisingly windy morning, the festival pulled in large crowds of people of all ages. As the day proceeded, the rain clouds rolled in and forced everyone to scurry for cover. The day also coincided with Basant - the first day of spring - a muse for the sub-continent's writers and poets.

"On this spring day, we are here to do our bit to promote reading, to use books to build bridges across cultures, to share narratives and reach out to break boundaries and to connect authors with readers and bring hearts and minds together," said Ameena Saiyid, Oxford University Press managing director and cofounder of the festival along with Asif Farrukhi, a literary critic and fiction writer.

After Gulzar's disappointing return to India, the organisers chose Intizar Hussain - who is among the finalists for the prestigious Man Booker International Prize for fiction - to give the keynote speech, along with the original choice, Nadeem Aslam, a prize-winning British Pakistani writer.

Also present were several ambassadors and diplomats, including French Ambassador Philip Thiebaud, who spoke about "their keen interest in supporting the dialogue of culture and civilisation between Pakistan and its neighbouring countries, as well as Europe." He was joined on stage by German Ambassador Cyril Ninn, Italian Ambassador Adriano Chiodi, Russian Consul-General Andrey Dimidov and British Council programmes director Martin Fryer.

Saiyid was happy to note that the festival had grown rapidly during the past four years - from around 5,000 in 2010 to more than 15,000 last year.

In a festival dedicated to storytelling, Intizar Hussain's narration of Alf Laylah was an apt choice. A cruel Persian king, Shahryar, would marry a virgin every day and send the previous night's wife to be beheaded. This way he killed over a thousand women until he married Scheherazade, the daughter of his courtier, who kept the king awake and in awe for one thousand and one nights through her storytelling, until his mind and heart transformed. He shunned cruelty and becomes a wiser and kinder man.

For Pakistan's violent society, Hussain suggested finding a remedy in the art of storytelling. "The Eastern tradition of storytelling was abandoned and vilified nearly 150 years ago after the defeat in the First War of Independence in 1857," he said, regretting that Mir Baqir Ali, the last among the storytellers, ended up selling betel nuts (chhalia) on the streets of Delhi.

Nadeem Aslam kept his speech personal to his own experience of growing up in Pakistan till the age of 14 and then leaving for the UK. He did not have enough money so he could not return for the next two decades. Upon his return, he visited an art gallery in Lahore where he was engulfed in a strange sense of uneasiness because the people in the pictures were all like him. "For the first time, I strongly felt that there must be a place for our people in world's literature," he told The Express Tribune. Aslam's fan should note that his fifth novel 'One Thousand Miles by Moonlight' is almost complete.

Published in The Express Tribune, February 16th, 2013.