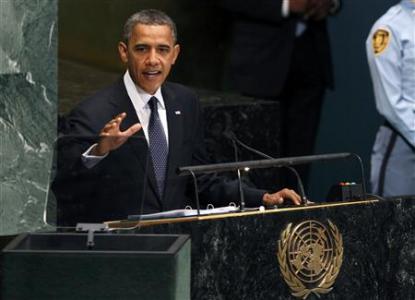 ---
WASHINGTON:



In his State of the Union address Tuesday night, US President Barack Obama will announce that 34,000 US troops will withdraw from Afghanistan by 2014, decreasing the presence of US forces in the country by half.




A senior US administration official said that further reductions in troop numbers would continue through the end of 2014.

The announcement comes as the US began withdrawing military equipment from Afghanistan through the Nato supply routes in Pakistan earlier this week.

Before making his announcement, President Obama spoke on the phone with Afghan President Hamid Karzai, Prime Minister David Cameron and Chancellor Angela Merkel to inform them of his decision," said the official.

According to the White House website, there were nearly 180,000 US troops when Obama took office in 2009.

Published in The Express Tribune, February 13th, 2013.