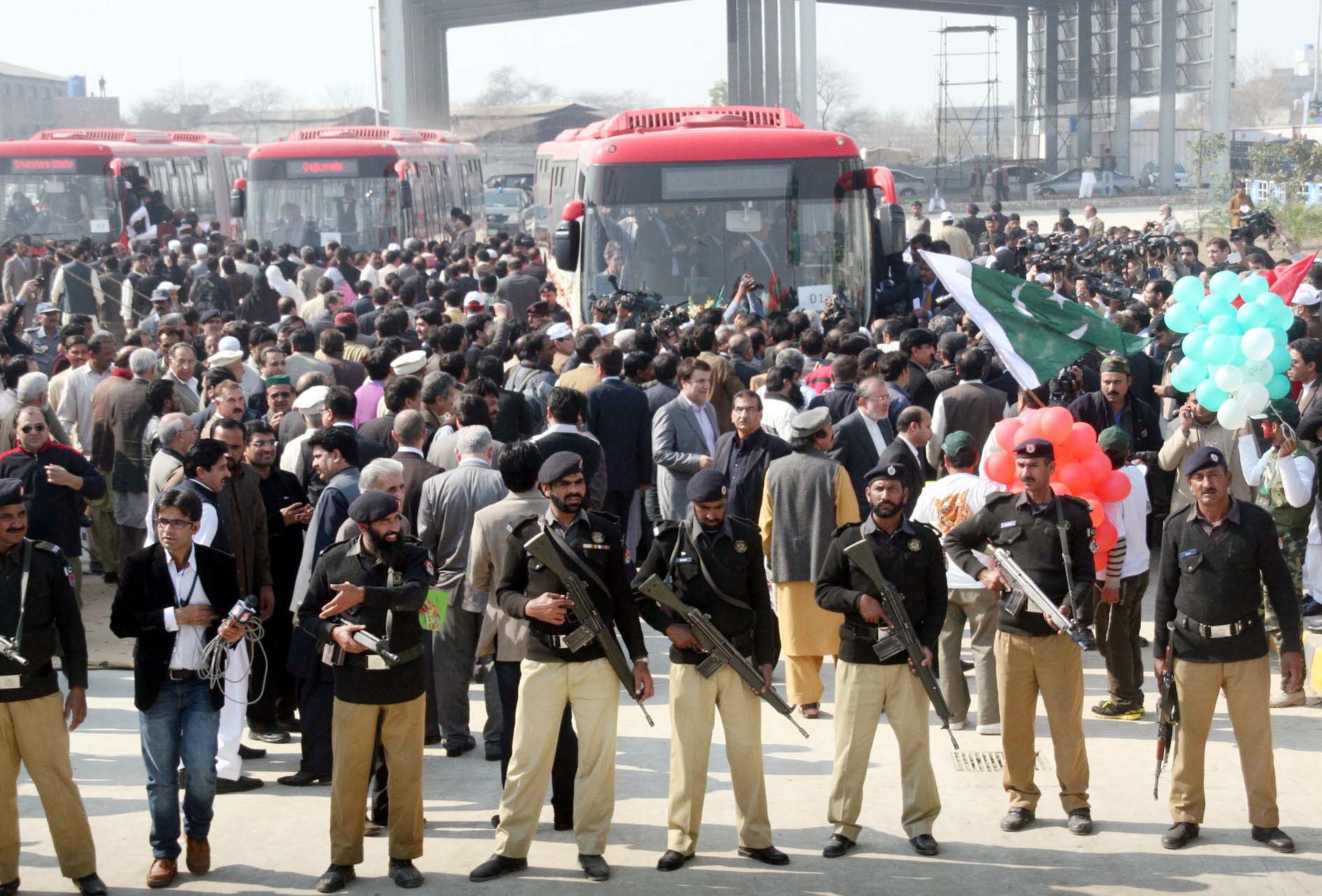 ---
LAHORE:  Over 8,000 security officials were deployed for the Metro Bus System's (MBS) inauguration ceremony on Sunday, the security plan finalised by the police on Saturday, was carried out without a glitch.

Sources said that snipers were deployed on rooftops near important public buildings on both sides of the MBS. The Elite Force, Mujahid Force and Quick Response Force and intelligence personnel in plainclothes were also mobilised. Those guarding the MBS route entry and exit points had been directed to monitor the crowds.

The Operations DIG had said on Saturday the Lahore Police would remain on high alert to ensure peaceful proceedings at the inauguration ceremony. He said the traffic police would ensure smooth flow of traffic on the occasion.

The police was deployed on all stations from Shahdara to Gajjumata and two teams patrolled the route on motorcycles.

Inspector General of Police (IGP) Khan Baig had told a meeting at the Central Police Office on Saturday that the Punjab police would provide security for the bus route till the government established a separate force for it.

Published in The Express Tribune, February 11th, 2013.