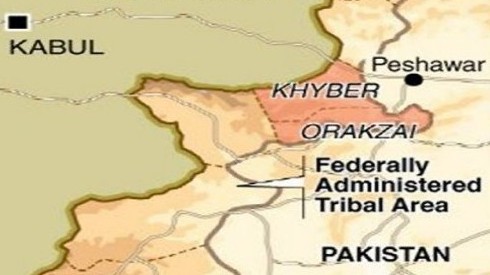 ---


The death toll from the deadly bomb blast on Friday near a shop selling DVDs in Lower Orakzai Agency rose to 18, while the number of injured went up to 30.




The attack initially killed 10 people and wounded 26 in Kalaya, the main town of Orakzai Agency, where the military has been battling Taliban and al Qaeda linked militants for years. The remote-controlled bomb had been planted in a shop close to the DVD shop. Six shops in the surrounding area were damaged as well.

The remains of the deceased were buried in Feroz Khel, Mashti Mela and Kalaya areas of the agency.

Speaking to The Express Tribune, Malik Shah Muhammad, brother of freelance journalist Adam Khan who was killed in the attack, said that following Friday prayers, Khan was standing close by when the explosion occurred, killing him on the spot. He left behind a widow and a 30-month-old daughter.

Malik Sawab Khan, a tribal elder, who lost his son in the attack, said that along with other residents of Feroz Khel, he had formed a committee to resist militants in the area. As a result, they were targeted multiple times.

Published in The Express Tribune, February 10th, 2013.
COMMENTS
Comments are moderated and generally will be posted if they are on-topic and not abusive.
For more information, please see our Comments FAQ