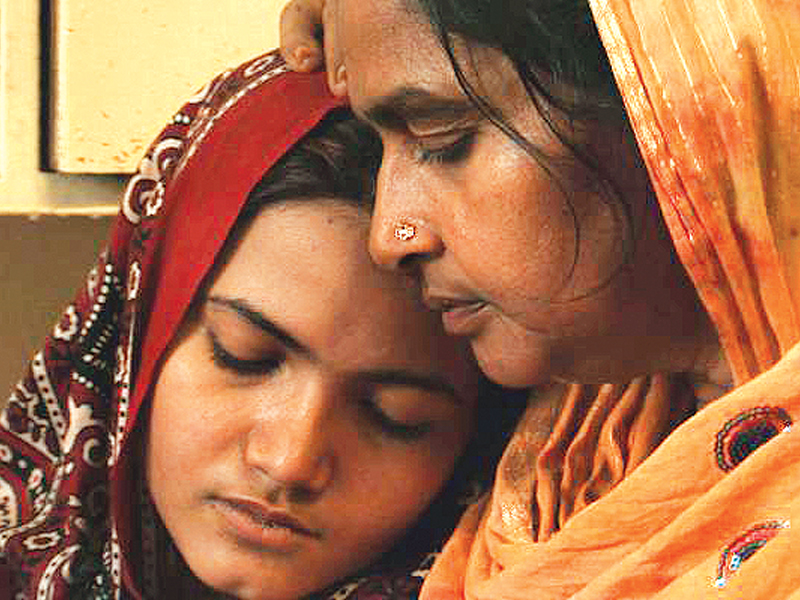 ---


Amid the media storm that broke after the gang rape and death of a 23-year-old Delhi girl Jyoti Pandey, two journalists have made a short film that follows the story of a teenage girl allegedly raped in a village in Dadu, rural Sindh in 2007.




The story revolves around the central character of the film, Kainat Soomro, who was raped by four men while she was on her way back home from school. The film depicts Kainat's struggle for justice. The story narrates how the ugly incident became a matter of 'family's honour'.

The short film titled Outlawed in Pakistan was one of 15 short documentary films selected for the 2013 Sundance Film Festival. Directors and producers of the film Habiba Nosheen and Hilke Schellmann, while speaking to ABC News said that the documentary was inspired by Kainat's perseverance.

Pakistani-Canadian journalist Nosheen has received several awards, including the Gracie Award for outstanding correspondent and reporter by the Alliance for Women in Media. Hilke is a German journalist who was previously associated with The Wall Street Journal, The New York Times and National Geographic.

The short film shows how Kainat's family suffered after she decided to bring the alleged perpetrators to justice. Fearing that a tribal court might order the girl's killing because rape brings shame to the family, Kainat's family moved to Karachi. However, Kainat and her family refused to give in to tribal norms and stayed resilient in her struggle.




After Kainat's rape, her father and brother were beaten up by the alleged rapists, while her older brother went missing and was later found murdered. The rape survivor's family now lives in poverty, but remains unperturbed in its struggle to get justice for Kainat — they hired a lawyer, filed a court appeal and appeared on news channels to bring the alleged rapists to justice.

Nosheen told ABC News, "The film shows how fighting for rape is like in Pakistan, where you don't have a system to collect evidence, to do proper investigation. When this mechanism is missing and someone comes out and says 'I am raped', then it's just the woman's word against the men."

When asked if it was risky to film this case, the Pakistani-Canadian film-maker said, "One of the remarkable advantages of being a female investigative journalist in Pakistan is that no one takes you seriously. So, if you go somewhere with a camera, people don't worry about being filmed."

The short film will air on Public Broadcasting Service (PBS), a non-profit American public broadcasting television, this spring in a show called Frontline.

Published in The Express Tribune, February 8th, 2013.               

Like Life & Style on Facebook for the latest in fashion, gossip and entertainment.
COMMENTS (9)
Comments are moderated and generally will be posted if they are on-topic and not abusive.
For more information, please see our Comments FAQ