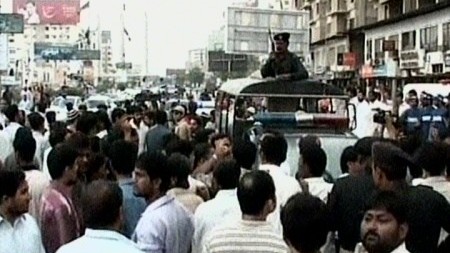 ---
KARACHI: Several women and children were injured after a scuffle broke out between two groups of shop owners at a local shopping center in Karachi.

According to eyewitnesses, the scuffle took place outside a shopping center in Clifton area. A minor dispute between a customer and a shopkeeper turned into a major scuffle when the customer called his friends for help.

Intense firing took place on the spot. Several people including women and children were injured as a result.

Police reached the spot and tried to disperse the people using tear gas and aerial shelling. Several people were arrested from the spot as well.
COMMENTS
Comments are moderated and generally will be posted if they are on-topic and not abusive.
For more information, please see our Comments FAQ