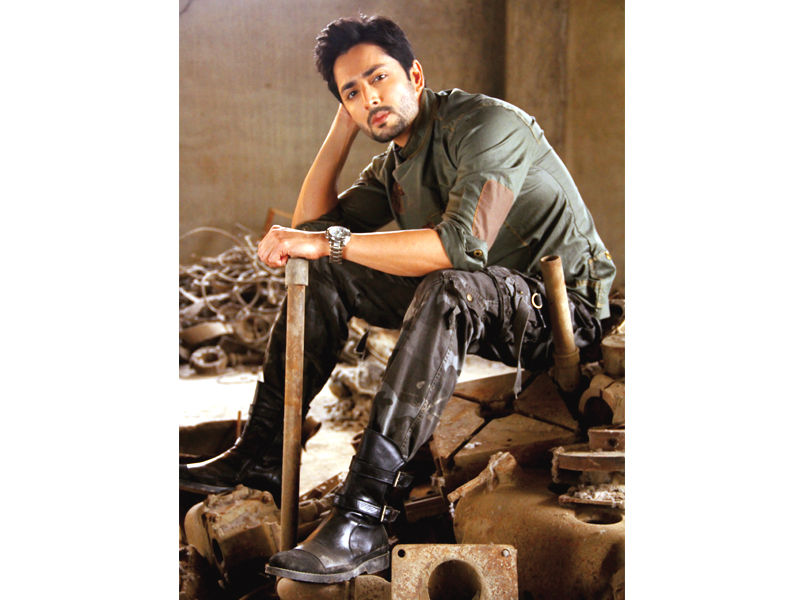 ---
Status:
Single
Born:
Karachi, Pakistan
Birthday:
February 16, 1983
Horoscope:
Aquarius

Who is he?

As soon as model-turned-actor Danish Taimoor comes on the television screen, whether as the boy-next-door or a man involved in a love saga, he instantly turns our boring black-and-white world into a multicoloured frenzy of emotions. Give him any role, fun or serious, and he'll prove his mettle without fail!

Why he is droolworthy

Danish's acting chops have earned him not only our respect but also meaty roles in some of the most popular television plays in a short span of time. The boy also comes with an MBA degree from Karachi University, and it is that mixture of brains and brawn that makes us all giddy.

He might seem like a smooth operator on screen, but this Aquarian is a typical introvert at heart. So like all introverts, don't expect him to open up completely and tell you how he really feels.




But even if he keeps his own heart locked in a box, his 'you can trust me' face makes us feel that he can easily mend our aching heart and fix our daily issues even if they're as trivial as the leaking faucet. He brings to mind tales of old-school romance, and our daadi ka zamana when lovers were subtle and genuine, unlike the contemporary Russell Brand-wannabes we find everywhere in Pakistan now.




What you didn't know about him

They say our hottie was involved in some high intensity, hot-and-cold tango with another actor. They were committed at one point, but their soaring careers created problems in their relationship. However, Danish is very much single and available now.

On talent:

"Always follow your heart. If you are not gifted, then work hard to be called gifted." 

Warning:




Danish has an actor's ego and may need a little flattery from you every now and then.




Published in The Express Tribune, Ms T, January 27th, 2013.

Like MsT on Facebook for your dose of girl talk.
COMMENTS (6)
Comments are moderated and generally will be posted if they are on-topic and not abusive.
For more information, please see our Comments FAQ