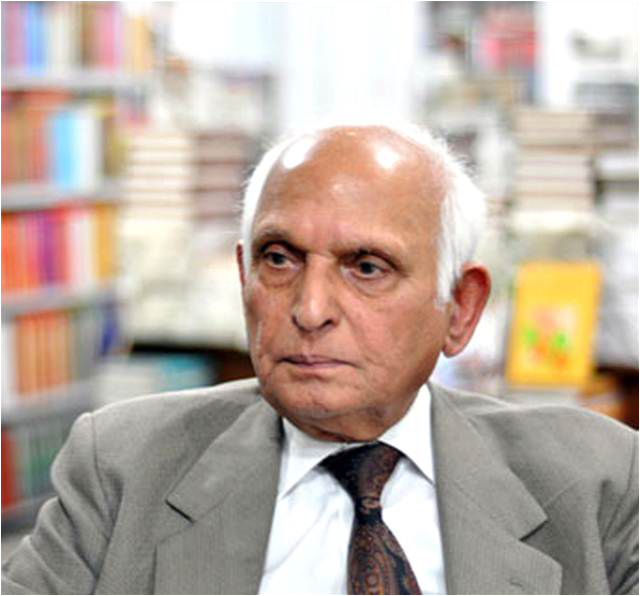 ---
Pakistani novelist Intizar Husain is among the 10 finalists nominated for the 5th Man Booker International Prize 2013.

The list was unveiled on Thursday by the chair of judges, Sir Christopher Ricks, at the DSC Jaipur Literary Festival.

The other finalists are U R Ananthamurthy (India), Aharon Appelfeld (Israel), Lydia Davis (USA), Yan Lianke (China), Marie NDiaye (France), Josip Novakovich (Canada), Marilynne Robinson (USA), Vladimir Sorokin (Russia) and Peter Stamm (Switzerland).

Two authors who had books banned in their home countries also featured prominently in the list, the judging panel said.

Chinese author Yan Lianke and Russia's Vladimir Sorokin stood out from a list of nominees from nine different countries in the running for the £60,000 prize for global writers whose fiction is written in or translated into English.

"These are writers who we have found ourselves enduringly grateful to, who we will re-read," said Christopher Ricks, chairman of the five-man judging panel, at the Jaipur Literature Festival in India where the list was released.

"They write in ways that are astonishingly different."

Around 150 authors were considered for the prize, which will be awarded on May 22 in London, Ricks added.

The Man Booker International Prize is awarded every two years to a living author who has published fiction either originally in English or whose work is generally available in translation in the English language.

The judging panel for the Man Booker International Prize 2013 consists of the scholar and literary critic, Christopher Ricks; author and essayist, Elif Batuman; writer and broadcaster, Aminatta Forna; novelist, Yiyun Li and author and academic, Tim Parks.

The Man Booker International Prize is significantly different from the annual Man Booker Prize in that it highlights one writer's continued creativity, development and overall contribution to fiction on the world stage.

The 2012 Man Booker prize was won by British author Hilary Mantel for "Bring Up the Bodies", the second novel in her ongoing trilogy set in the court of Henry VIII. She also won in 2009 for the first novel of the series "Wolf Hall".

Correction: In earlier version of the article, the headline said 'Man Booker Prize' instead of 'Man Booker International Prize'. The error has been fixed.
COMMENTS (18)
Comments are moderated and generally will be posted if they are on-topic and not abusive.
For more information, please see our Comments FAQ