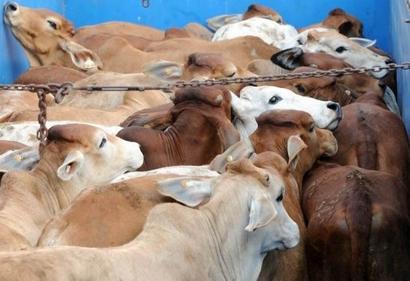 ---
PESHAWAR: Following a six-month ban, the Peshawar High Court (PHC) withdrew its stay orders against the export of meat and poultry products to Afghanistan.

The stay orders were withdrawn by the same division bench after the court was given indemnity bonds that price of poultry products including breeder chicken will not exceed Rs156 per kilogramme (kg), broiler chicken will not cost more than Rs185 per kg and prices of beef will not exceed over Rs270 per kg.

The indemnity bonds were submitted by the K-P Poultry Association and meat exporters.

A penalty of Rs20 million and Rs10 million will be imposed on poultry and meat exporters, respectively, if prices go beyond the fixed rates, save a 10% of profit margin on specific occasions.

The court was also assured that the prices will be reduced voluntarily in Ramazan.

The Poultry Association informed the bench that a vigilance committee comprising members of poultry and meat exporters will monitor the situation upon which the bench directed the exporters to inform the court if law enforcing agencies or customs of political administration demand bribes from them.

The bench ordered that Punjab poultry exporters, who had disagreed to the court's proposal, be restricted from exporting their products to Afghanistan.

CJ Khan directed KP chief secretary, home secretary, commissioners and deputy commissioners, political administration and police to curb smuggling of both the products via unfrequented routes and asked secretary home to submit daily reports so the prices remain in accordance with the ones decided upon.

The case hearing was adjourned till March 5.

On July 23, the PHC had banned transportation of meat and poultry products to Afghanistan after receiving complaints that the trade has reduced the supply of beef, mutton and poultry products in Pakistan.