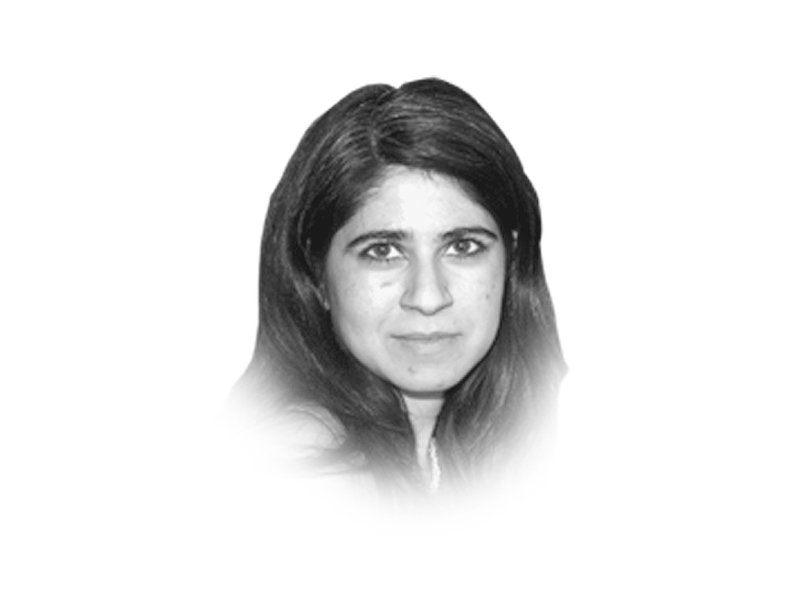 ---
Someone told me last week I left Berlin because of the men. Quite right. As a Pakistani woman, who lived here most of the life, I am expected to be used to sexism and patriarchy. I am not. At least not the kind I experienced in Germany.

I started working in Pakistan at age 19. I worked at schools and NGOs trying to figure out what I wanted to do, before an internship made a journalist out of me. I was always considered an intelligent, serious woman. And, I was taken as seriously as a woman in her mid twenties, just starting a career could expect to be taken.

In Germany, as an older woman, armed with a master's degree from a top-ranked journalism school, fluent in two and half, now three, languages and highly-developed networking skills, I was reduced to a floozy. It came as a shock and it took me a while to get used to it and over it.

I won a fellowship awarded by the Columbia University and Axel Springer Akademie. Axel Springer is a major European media conglomerate with a political stance generally considered conservative. I worked at the foreign desk of Die Welt, their "quality" newspaper. They also publish Die Bild, a highly successful tabloid, popular for first-page photos of topless women. Recently, though, for Women's Day, they pushed these photos further into the newspaper.

Die Welt surprised me because there were so few women at the desks there. The women who were there seemed to fade into the background. My experience in journalism in Pakistan was very different. I remembered it being populated by women. I wrote about this and was, surprisingly, published. This is free speech, I thought. Not quite. A few weeks later the paper ran another op-ed, questioning the veracity of what I was saying. And, talking about how emancipated German women were because they paid for their own meals on dates and opened their own doors. It was this skewed notion of feminism I often encountered in Germany.

And, the day after my op-ed was printed, the editor of the paper, a man of course, referred to me as the "privileged woman from the country of 180 million suppressed women". His wife said that, he said. I found it hilarious to be called "privileged" by the white male, but I suppose I have something he never will have, exotic female privilege. Sarcasm absolutely intended.

Exotic Female Privilege, which I'll refer to as EFP from now on, sucks. As the exotic woman, I was never really taken seriously by male journalists in Germany. If my work spoke for itself, I was taken partially seriously. I got sick of personal compliments given by senior correspondents at the paper. I also got sick of the sleazy looks. I once mentioned trying to get an invitation to an event to a senior colleague who pointed suggestively to another quite senior editor and said he would be happy to take me. And, while his regular type was blond, he was sure he would make an exception for me. And, this is just one of the many incidents, I experienced.

And, you could not call this sexual discrimination. Friends and colleagues I mentioned this to, said it was perhaps my demeanour, a vibe I gave off, or the way I dressed. Some said this was no big deal and happened everywhere. Still others said that I should use it for my personal gain. Call me an idealist or an idiot, I couldn't handle it.

I wasn't treated like this anywhere else in the world. As an ambitious woman who gets a kick out of meeting people, networking and socialising, I cold email and cold call people most places in the world, including Pakistan. I cold emailed a bunch of older journalists in London, right after my fellowship was over. All of them invited me into their office, looked at my CV and gave me advice. It was a tough industry and the chances of an edit job in London seemed slim.

I went back to Berlin and cold emailed some more. One senior male journalist from Hamburg emailed me every time he was in Berlin. By some stroke of luck I was always out of town, but I was quite excited to meet him and talk about his work, which involved the drone war in Pakistan. The one time I was in Berlin, he wanted to meet after hours, at 10 pm, both times. I suggested a 3 pm coffee and never heard from him again. Again, just another of many incidents.

Because of my engagement with the issue, I was asked to give the key-note speech at the launch of an admirable organisation. Pro Quote is asking for a 30 per cent women in leading positions in German newsrooms. Here, I befriended the likes of Annette Bruhns and Dagmar Engel, top women in German journalism. I heard inside stories of what goes on at respectable magazines like Der Spiegel and Die Zeit. Someone, who was a senior editor at Der Spiegel told me about how one of her ex bosses referred to women by the crass German word for 'vagina'. People in Germany love to bitch about Axel Springer, the company the daily, Die Welt, belonged to. Springer was the "kleine, or little, Murdoch" and, therefore, subject to abuse all over the country. It's not like this anywhere else in Germany, I was told. That wasn't my experience. In fact, the editor at the foreign desk at Die Welt was extremely supportive, even if there were others who weren't. And, I experienced this kind of behaviour at left-wing newspapers as well.

A friend of mine, an American Pakistani was going to language school as part of a prestigious German-American cultural exchange fellowship. His language teacher, he told me, said that in Germany you need to make a choice: you can either be a smart woman or a pretty woman. In Pakistan, not so much. I walked through the offices full of women at the Express Tribune a few weeks ago. Granted it is exceptional and it's only the privileged English-language press that has that privilege. And, I don't deny that the patriarchy here is disgusting and repressive. And, that mass and institutional sexism has destroyed many women. But, in any case, a career as a woman journalist is just plain easier for me in Pakistan than in Germany.

Published in The Express Tribune, January 18th, 2013.