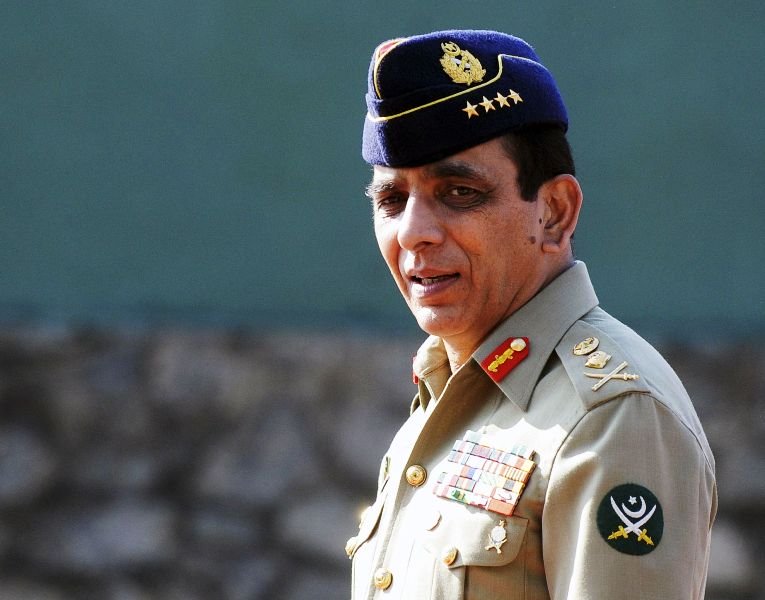 ---
ISLAMABAD:



As the Supreme Court order to arrest the prime minister builds up tempo against the government that is also facing a huge protest led by influential scholar Dr Tahirul Qadri, all eyes are on the powerful security establishment for signs of what may come ahead.




A senior military official said on Tuesday that even though the armed forces were prepared for any contingency if the ongoing situation deteriorates, the security establishment had nothing to do with the political upheaval triggered by Dr Qadri's long march and the Supreme Court orders.

"It is entirely up to the government (as to) how it handles the situation," said the official who spoke on condition of anonymity. "The government seems confident that it has enough manpower to maintain law and order in the capital," he added.

Another security official pointed out that the army's decision to stay away from the long march stemmed from the fact that it was a political event and could have negative implications if the security establishment intervened.

"There are children and women in the long march, so it is a very delicate situation and we want the civilian authorities to deal with it," the official said, adding that the army would try to avoid intervention at all costs.




"Had the army wanted to take over, it would have already done so given the gravity of the situation," the official said. But army chief Gen Ashfaq Parvez Kayani has decided in principle to let civilian authorities tackle political issues, he said.

It is incorrect to say the army is behind Dr Qadri or Supreme Court's orders against Premier Ashraf, he said, adding that such assertions were baseless.

Reuters also quoted a senior military officer as saying that there was no appetite in the military to repeat the coups seen in the past, but added that the stand-off could be resolved if the army played a role in the formation of a caretaker government as a "moderator".

"We should try as far as possible to abide by the constitution and law in looking for change. The army chief has made this clear," according to the officer, who said he was speaking in a purely personal capacity. "But things seem to be moving beyond control," he added.

(with additional input from Reuters)

Published in The Express Tribune, January 16th, 2013.
COMMENTS (41)
Comments are moderated and generally will be posted if they are on-topic and not abusive.
For more information, please see our Comments FAQ