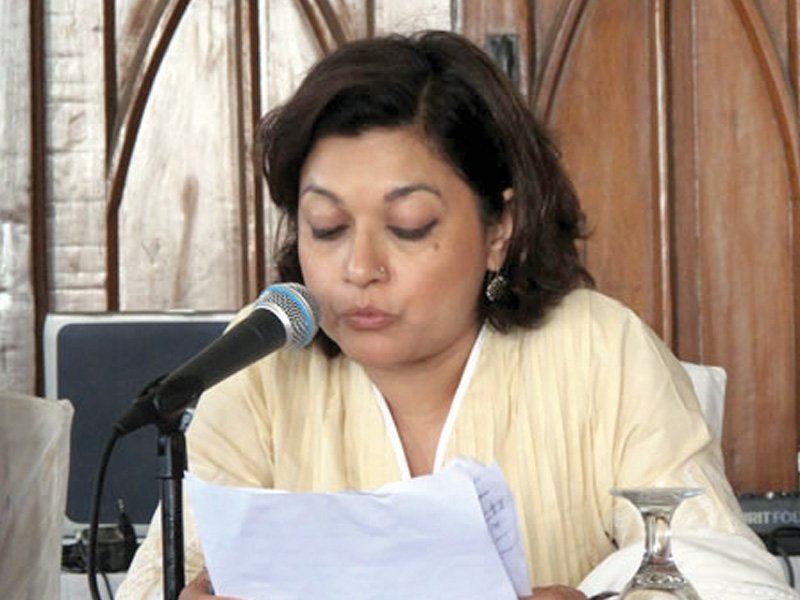 ---
The ripples of globalisation spread further than fashion ramps or the food on our plate - they even enter art studios and transform ceramists' work.

At the concluding session of the two-day seminar organised as a part of the Fourth ASNA Clay Triennial, critic and curator Amra Ali presented a paper in which she highlighted this influence.


"Contemporary art in Pakistan reflects the transformation of society which has taken place because of globalisation as well as the war on terror." Ali also said that Pakistanis "reside in-between" and the "connections from local to global, Urdu to English is a tug of war".

Ali then presented two case studies to show how global forces have pulled Pakistani ceramists into the space between mainstream and peripheral art.




Her first case study was of Sabah Hussain, whose body of mixed-media works were displayed last year displayed at the Chawkandi Art Gallery. Her artwork, which used graphite and acrylic paints, was inspired by a poem titled 'Hasan Kuuzagar ab kahan hain?'Ali pointed out the symbols Sabah used in her work and particular those linked to the poem.




The second case study Ali presented was of Riffat Alvi and how she used clay in art form. "Her work is simple yet it says a lot." The medium of Alvi's work is usually porcelain and terracotta which includes clay pots and birds. Her previous work includes her hand imprints in natural earth and charcoal.

In the question and answer session that followed, it was Alvi's work which earned the most praise. Munawar Ali Syed, a teacher at Indus Valley School of Art and Architecture and Karachi University's visual studies department, praised the fact that Alvi had survived as a ceramic artist.




"She has used clay as art in her painting and also in the actual form." Sirin Kocak, a ceramist from Turkey, also spoke highly of Alvi's work . "We ceramics don't use clay technically, but Riffat has and that's what makes her special. The colors she has used her natural which brings out the element of human beings in her work."

Published in The Express Tribune, January 14th, 2013.
COMMENTS
Comments are moderated and generally will be posted if they are on-topic and not abusive.
For more information, please see our Comments FAQ