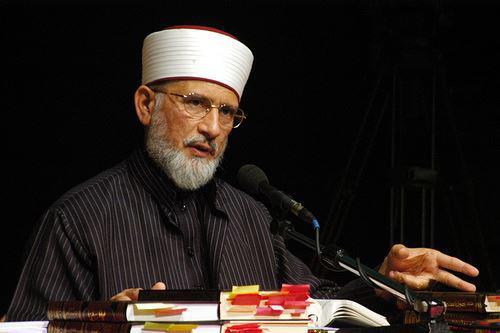 ---
LAHORE:



The Minhajul Quran International has rejected a notice from the Parks and Horticulture Authority (PHA) demanding over half a million rupees for damage done to the Minar-i-Pakistan ground in Tahirul Qadri's rally there on December 23.




Hundreds of thousands of people took part in the rally and they damaged the plantations and stole grills and fences from the ground, according to the PHA. The authority sent a notice to Dr Qadri, the MQI chairman, stating that the participants caused damages worth Rs185,400 to the grass and flowers, and Rs322,170 to the landscaping and grills. It also sent photographs of the damage.

The notice was sent to Dr Qadri, the chairman of the MQI, at his office in Model Town's M Block. It does not mention a deadline, but states that the payment must be made "as soon as possible".




But Haji Ghulam Mustafa, the media relations officer of the MQI, rejected the notice as a politically-motivated attempt to embarrass the party. He conceded that the participants in the rally may have damaged some flower beds, but denied that they had stolen any grills. "We will not pay a single penny," he told The Express Tribune.

He said that student supporters and volunteers of the Tehreek had cleaned the venue right after the rally, as they did after every MQI event over the last 32 years. He said that the pictures sent with the notice were of when workers were setting up washrooms and the stage and making other arrangements for the rally. "We left the ground in the same condition as it was before," Mustafa said.




He said that instead of sending a "threatening letter" to Dr Qadri, the PHA should have reached out to Haji Syed Altaf Shah Gillani, the chief security officer of the MQI. Throughout the planning process for the rally, the city government had been corresponding with Gillani, he said. "Sending a letter to the chairman was totally uncalled for and unethical," he added.

He also questioned why the PHA had not reported the damage or assessed its cost earlier.

Javed Shaida, the public relations officer for the PHA, said that the city government had given the MQI permission to stage a peaceful event. "They were not permitted to destroy the park, which is a public property," he said.

He added that the PHA had been lenient with the MQI, as the damage done to the park in the rally was worse than the charges demanded. The authority would initiate legal action in case of non-payment, he said.

Published in The Express Tribune, January 13th, 2013.