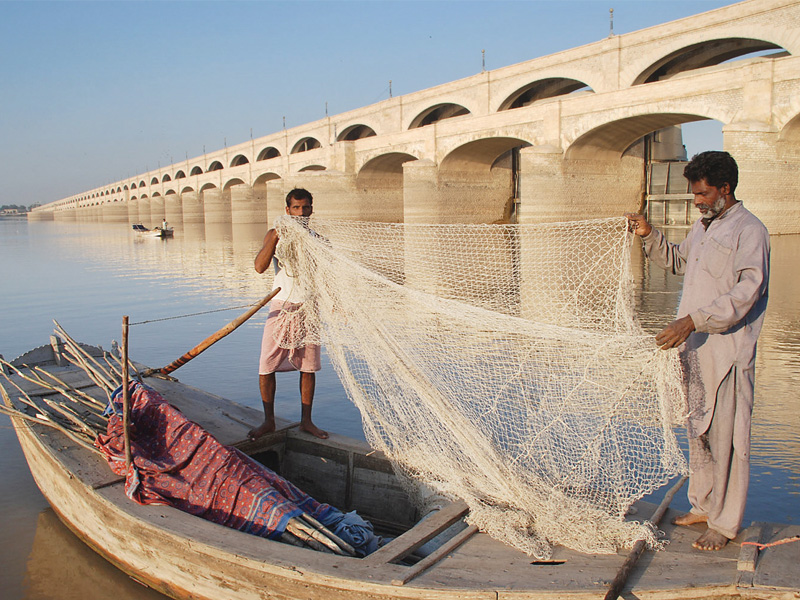 ---
SUKKUR: For the second year in a row, the mismanagement of water supply authorities came to light when they failed to make alternate arrangements for the expected water shortages during January. As a result, a majority of residents here have been without water since January 6.

The situation arose as authorities drained out water from the Sukkur Barrage so that they could carry out annual repairs. The process takes around 15 days, and the chief engineer of the barrage had announced on December 20 that the repair work would take place from January 6 to January 20. The official had also advised the North Sindh Urban Services Corporation (NSUSC), the body responsible for undertaking sanitation and water supply operations in the city, to make alternate arrangements for supplying water to residents when the closure goes into effect.

NSUSC operations director Abid Hussaini had told the media around three weeks ago that all arrangements for maintaining uninterrupted water supply to residents had been finalised. Nevertheless, water supply was discontinued even before the authorities closed down the off-taking canals of the Sukkur Barrage on the morning of January 6, and raised its gates to reduce the water level. A NSUSC spokesperson had claimed that the water supply to the city's residents was discontinued because of prolonged power cuts.




On Tuesday, NSUSC officials could be seen supervising the construction of a channel that would direct water from the lake behind the Sadh Bello temple towards Bunder Road, which houses the main water works.

Talking with The Express Tribune on the condition of anonymity, an employee of the water and sanitation body blamed "non-technical" senior officials for not making timely arrangements to ensure an uninterrupted water supply. He added that it might be another two days before water supply would be resumed in the city.

However, NSUSC spokesperson Kapil Dev claimed that the water and sanitation body was doing all it can to arrange alternate water supply to the city, but added that the agency was not sure how long it will take them to do so. Big sand dunes have surfaced after the reduction of the pond level, which are hampering the construction of the channel that will divert water from behind the Sadh Bello temple to the city, claimed Dev.

Temporary arrangements

Residents turned to dozens of hand pumps that dot the low lying areas of the city, which charge them anywhere between Rs100 to Rs200 a day to draw water. A large number of men, women and children gathered at these pumps along with a rented donkey cart or wheelbarrow to transport water cans.

Published in The Express Tribune, January 10th, 2013.


COMMENTS
Comments are moderated and generally will be posted if they are on-topic and not abusive.
For more information, please see our Comments FAQ