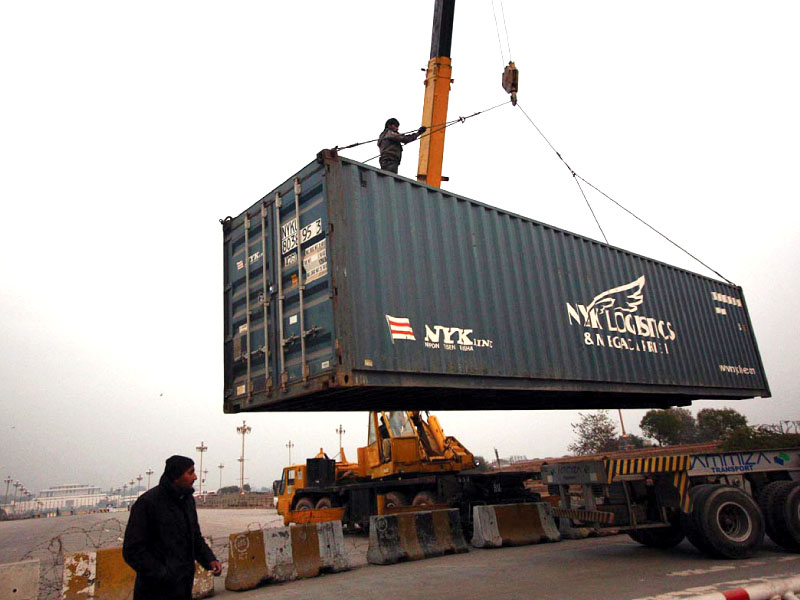 ---
ISLAMABAD:



As Minhaj-ul-Quran Inter­national chief Dr Tahirul Qadri released the schedule for his long march protest, the government sprung into action by increasing security arrangements in the federal capital.




A day after he met the scholar in Lahore, Interior Minister Rehman Malik on Tuesday chaired a high-level meeting of security officials to craft a security plan for the march scheduled for January 14.

On the interior ministry's directives, red zones including key government offices and diplomatic missions in the city were being sealed through containers and with barbed wire. Furthermore, every individual entering Islamabad for the protest would need valid identification, while hired buses would have to possess valid documents, an official handout released by the interior ministry said.

"An undertaking would have to be signed by the owners of the transport that the owner, driver and the conductor would be held responsible if any terrorist is found in the vehicle or a blast occurs in the vehicle," the handout said.

The owner of the transport will be responsible for the compensation in case of any death, said the handout, adding that students participating in the march must also possess valid identity cards from their educational institutions.

The local administration of Islamabad has requested Rs250 million to provide protection and logistics, while the interior minister has also asked for a supplementary grant. There will be over 10,000 troops in the city to provide security for the march, while food, fuel, lodging and boarding for these troops will also be the responsibility of the local administration.




Sponsors/investors of the "long march" will also be subject to declaring their source of income and organisers of the rally will have to justify expenditures for offering transport facilities to students and others.

Terrorist plot intercepted

Meanwhile, the interior ministry claimed to have intercepted a call in which an operator of Hakeemullah Mehsud was being directed to prepare one more vehicle for a terrorist attack on Qadri's "long march".

Intelligence agencies said the threat alert was received from a credible intelligence source and that TTP's earlier denial of threatening to attack the protest was simply an effort to mislead Qadri and the public.

Malik on Tuesday reiterated earlier claims that militants will try to attack the rally for election reforms, adding that to avoid any untoward incident all participants will be scrutinised.

"I tried to convince Dr Tahirul Qadri to end his event and will continue pursuing him to give up the idea of holding the march," he said.

TTP spokesman Ehsanullah Ehsan, however, denied the group had threatened to attack the protest.


Published in The Express Tribune, January 9th, 2013.