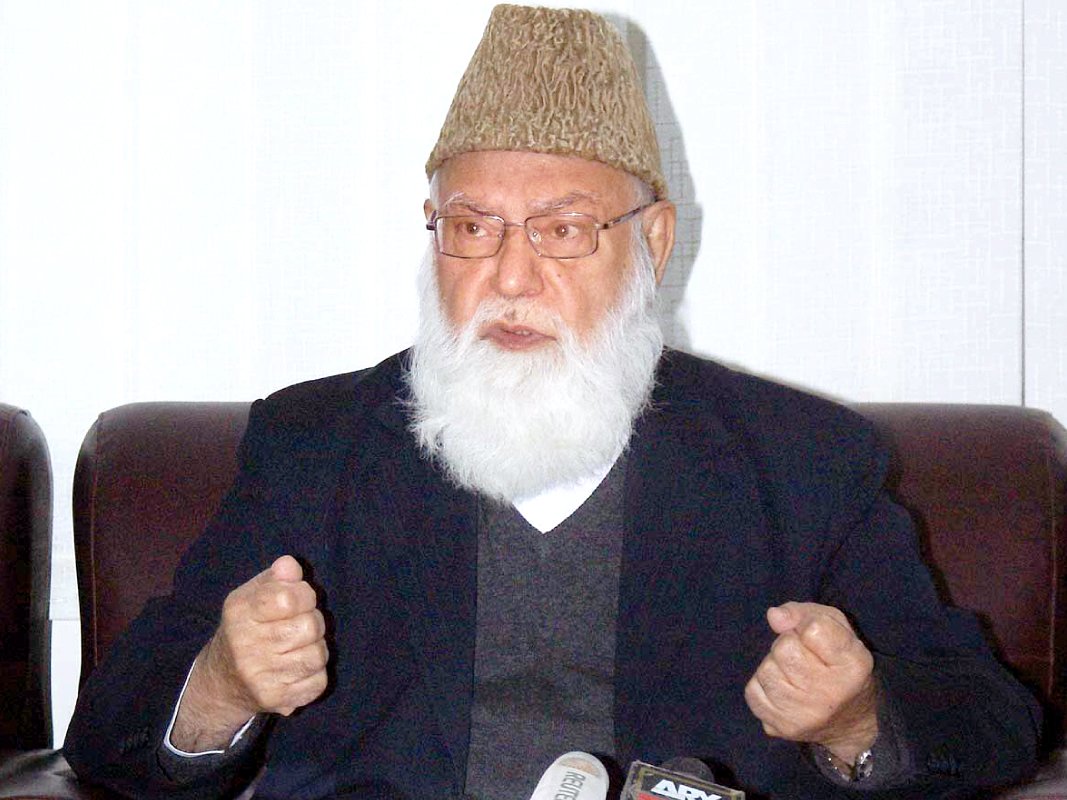 ---
ISLAMABAD: Former Jamaat-e-Islami (JI) chief Qazi Hussain Ahmed passed away in Islamabad early on Sunday morning, Express News reported.

Express News bureau chief in Lahore Muhammad Ilyas said that on Saturday, Ahmed's health deteriorated and he was rushed to the hospital following cardiac arrest.

His funeral prayers will be offered on Sunday January 6, 2013, at 3 pm in Peshawar.

In November 2012, Ahmed had escaped unhurt from an assassination attempt when a female suicide bomber tried to kill him by blowing herself up. Three of his guards were injured in the attack near the Ghaiba Khwar area in the Haleemzai tehsil.

Qazi Ahmed, who was head of the JI for almost 22 years, had decided to step down from his post in 2009.