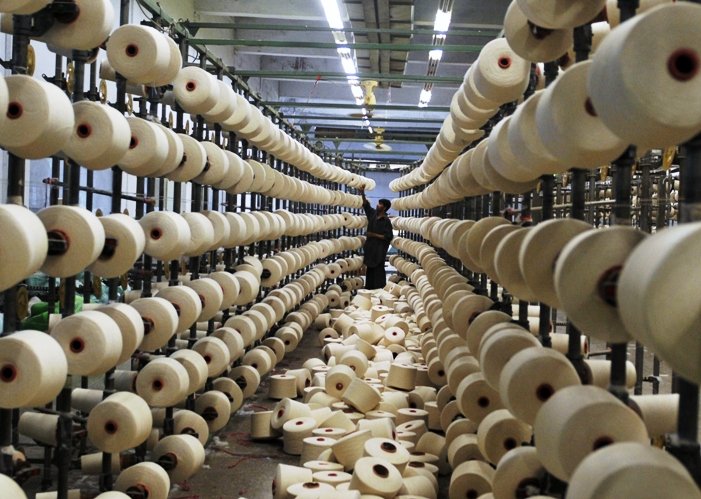 ---
FAISALABAD:



While much of the rest of the textile industry continue to whine and complain about the government taking away its privileges, Kay & Emms, a medium-sized garment manufacturer in Faisalabad, has managed to more than double its sales over the past three years, largely as a result of smarter business planning.




"Before executing any plans to expand our business, we prefer to do extensive market analysis," said Khurram Tariq, CEO of Kay & Emms, in an interview with The Express Tribune. "About 80% of our sales are in the United State, so market analysis can be expensive, but we still hire international consultants because it saves us from losses and reduces the risk of introducing a new product or brand."

This bias towards analytics and planning appears to come from Tariq's own educational background. He is a medical doctor by training, and the scientific education he has received appears to be translating into his business plans.

And the company's growth appears to have also had an organic quality to it: the family initially made its money when Tariq's father, Sharif Tariq (still the chairman of the company) started a yarn trading business in Faisalabad's famous yarn market. He used that money to get his son an education. In 1990, Khurram and his brothers Moazzam and Muneeb started Kay & Emms, the garment manufacturing firm that is now growing rapidly. Khurram serves as CEO, Moazzam is the operations manager and Muneeb, based in the US, handles marketing.

After more than two decades of being a manufacturer for foreign brands, Kay & Emms introduced its own brand of clothing – Clear Rock – in the United States in 2012. Over the next year, it plans to expand the Clear Rock brand not just within the United States but also in its remaining markets in the European Union

And while others in the textile industry have struggled to meet their strict order deadlines from European and North American retailers, Kay & Emms appears to have had no such trouble, largely by anticipating the needs of their customers.

"We are expanding our manufacturing capacity every year," said Tariq. "And this year we installed the embroidery machinery because this has a great demand in international markets."

The company's revenues hit Rs1.4 billion in the financial year ending June 30, 2012, up an impressive 29.6% compared to the same period in the previous year. Gross revenues for Kay & Emms have more than doubled since financial year 2009, a feat that has not be matched by most of its rivals in the textile business. And despite that rapid growth, the company is targeting growth of between 25% and 35% in its revenues for the next few years.

Kay & Emms also seems to improving is manufacturing efficiency every year. "We increase our manufacturing capacity every year by about 25%, but our labour force increases by an average of about 20% a year," said Tariq, implying a significant gain every year in labour productivity, a factor that many textile players in Pakistan have traditionally not paid attention to.

That increase in labour productivity in turn has allowed the company to hire relatively high quality talent. On its website, Kay & Emms boasts of having hired MBAs and other well-qualified individuals to manage its operations, which appears to have enhanced the company's ability to meet its demanding clients' deadlines. "The customer wants timely delivery and we are providing," said Tariq.

And what about the energy crisis, which has crippled most of their rivals? Tariq has a relatively straightforward answer to that: "There is no doubt that the energy crisis has had an adverse impact, but better planning can minimise those damages. Instead of just criticising the government, there is a need to resolve [the energy crisis] as a business problem. We cannot just sit idle and let the energy crisis ruin our business."

Published in The Express Tribune, January 5th, 2013.

Like Business on Facebook to stay informed and join in the conversation.


COMMENTS (1)
Comments are moderated and generally will be posted if they are on-topic and not abusive.
For more information, please see our Comments FAQ