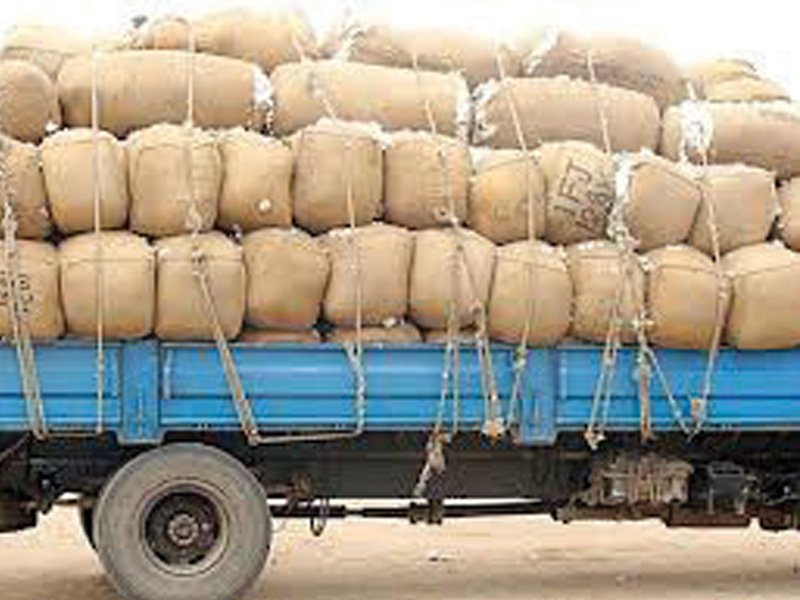 ---
ISLAMABAD: Cotton farmers have so far supplied 11.5 million bales to ginning factories in the current season, which is 3.4% less than the same period of last year, indicating a slowdown in arrival of cotton in the market.

According to a fortnightly report on cotton production issued by the Pakistan Cotton Ginners Association (PCGA), ginning factories received raw cotton equivalent to 11.587 million bales up to December 31, 2012, which was 445,440 bales less than the previous year.

In Punjab, ginning factories got 8.35 million bales, down 13% and in Sindh, the ginning units received 3.24 million bales, up 35%.

Of the total supplies, textile mills purchased 9.736 million bales from the ginning factories, of which 186,865 bales were exported.

According to the PCGA report, the leading cotton-producing district was Sanghar with supplies of 1.284 million bales, constituting 11% of the total quantity received by the market and nearly 40% of supplies in Sindh.

Commenting on the decline in cotton production, PCGA's ex-executive member Ihsanul Haq said the textile mills may increase cotton imports to meet their demand.

However, it may not be economical because of rising value of dollar against the rupee and increasing prices of cotton in the international market. "Therefore, cotton prices in Pakistan
are expected to remain at higher levels," he said.

Haq recalled that at the start of cotton sowing season, the Meteorological Department had forecast 43% more rains, encouraging many farmers to go for paddy cultivation instead of planting cotton. This and the damage caused by rains in some cotton growing areas may be the major reasons behind the decline in cotton supplies.

Published in The Express Tribune, January 4th, 2013.

Like Business on Facebook to stay informed and join in the conversation.