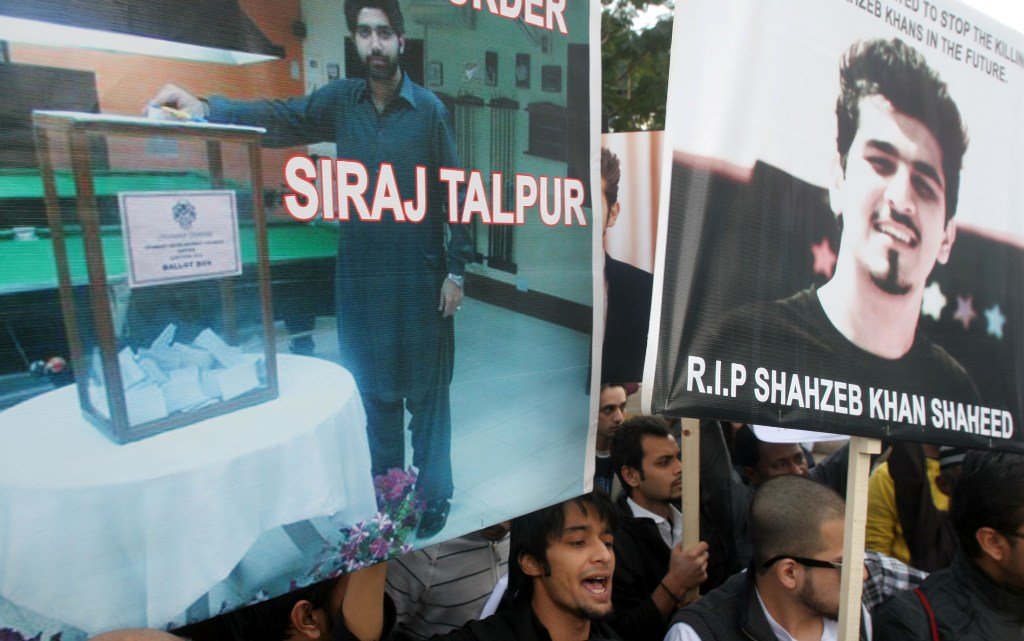 ---
KARACHI:
Hot on the trails of Shahzeb Khan's killers, police investigators have turned to the Australian High Commission to seek repatriation of one of the prime suspects in the case after it emerged that he may have escaped to the island country.


SP Investigation Faizullah Karejo, quoting the Federal Investigation Agency's (FIA) immigration cell report, told The Express Tribune on Wednesday that there is no available record of alleged murderer Shahrukh Jatoi boarding any flight out of the country on his original passport. "We do not have any confirmation about the escape of Shahrukh, which, if it happened, could happen only on fake documents."

The investigation team was prompted when Shahrukh's father, Sikander Jatoi confirmed in a statement that his son had fled to Australia."But after Shahrukh's father, Sikander Jatoi's statement, we have asked Australian High Commission to ensure the return of Shahrukh if he is present there as he is nominated in the murder FIR."

Shahzeb Khan, son of senior DSP Aurangzeb Khan, was allegedly killed by his neighbours Nawab Siraj Talpur and his friend, Shahrukh Jatoi near Mubarak Masjid in Karachi's Defence area on December 25 following a small argument.

The apex court has also taken suo motu notice of the murder and police has also prepared their progress report and are due to submit it to the Supreme Court.

Since his murder, investigators have been conducting several raids in Karachi and different parts of Sindh including Hyderabad, Sukkar and Badin. At least two dozen people have been questioned, including Shahrukh Jatoi's family manager, Mustafa Jatoi, about any possible leads on the whereabouts of the suspects.

"We have questioned a number of people including their servants, watchmen, gunmen and employees," he said.

"We do not have any major lead from them but we will soon trace them," SP Karejo vowed.