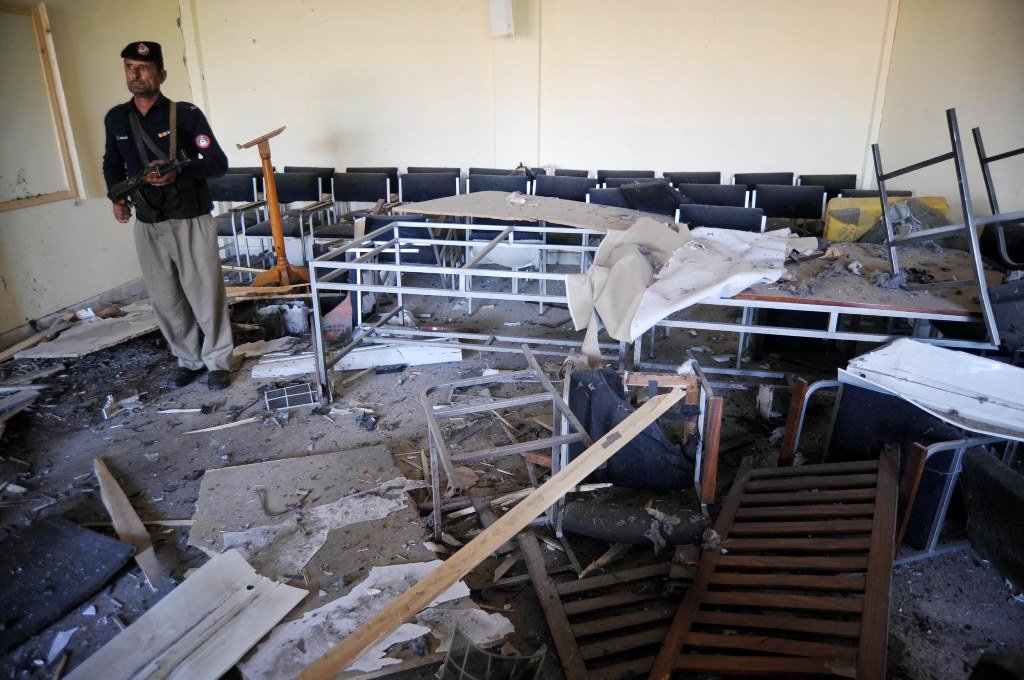 ---
PESHAWAR: Two people sustained minor injuries on Wednesday when a blast occurred in the academic block of Peshawar, Express News reported. The police, however, suspect that it could be a gas explosion.

The blast damaged the glass windows of university's classrooms and offices.

During the last week, another blast occurred in the Geology department of the university, in which two students were injured. Initially, the police said that it was a gas explosion, however, later it was revealed that an explosive device had went off.

Meanwhile, police defused an explosive device today in the Regi area located on the outskirts of Peshawar.