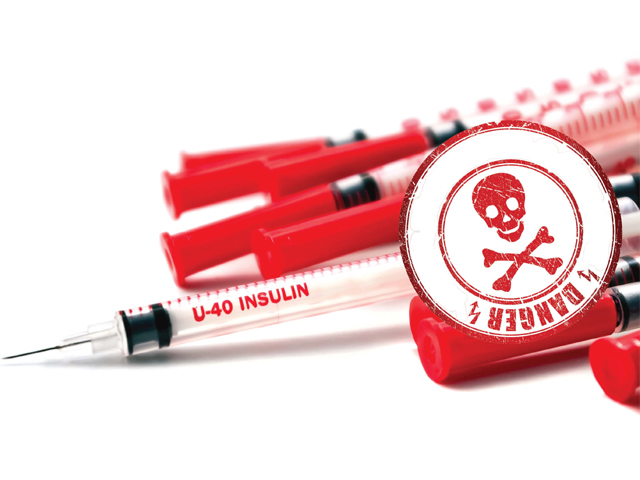 ---
ISLAMABAD: While the government remained firmly committed in 2012 to eradicating polio from the country, other preventable diseases remained on the back burner.

As a result, Pakistan witnessed not only an outbreak, but also recurrences of deadly diseases like measles, diphtheria (upper respiratory tract illness) in 2012.

Measles

According to official documents available with The Express Tribune, in 2011 the number of suspected measles cases reported in Pakistan was 4,380, out of which 2,533 were confirmed. Meanwhile in 2012, the figure of suspected cases increased to 12,354, out of which 2,975 were confirmed. The major outbreak of measles in 2012 was reported in Punjab with 1,152 confirmed cases, compared to 898 in 2011.

Diphtheria

The number of diphtheria cases reported in 2011 was 22, out of which 21 were reported in Khyber-Pakhtunkhwa (K-P) and one in Sindh. This increased to 32 in 2012, out of which 20 were reported in K-P, five in Punjab and one in Sindh.

Tuberculosis and tetanus

Tuberculosis cases went up from 145 in 2011 to 148 in 2012, out of which 92 were reported in K-P.

The total number of tetanus cases reported in 2011 was 505, which rose to 527 in 2012, with K-P again bearing the brunt of it with 336 cases.

Speaking to The Express Tribune, an Expanded Program on Immunisation (EPI) official said the main reason for the outbreak and recurrence of the diseases is the low coverage of routine immunisation drives across the nation, as the primary focus remained on the anti-polio campaign.

The EPI released sizeable funding and the required vaccines to the provinces to ensure over 95% coverage of the routine immunisation drive, but unfortunately, due to the weak implementation it went in vain, the official explained.

He added that in 2012, Rs269.24 million were released to 115 districts in the country to carry out the anti-measles campaign.

The irony is that the provinces kept on misleading the EPI by saying that the coverage remained [at] 95% and also hid the cases reported in their region. The final data collected by the EPI shows that there were more confirmed cases of measles as compared to suspected cases,? the official stated.

He said that around 30% of measles cases and 50% of diphtheria cases remained under-reported.

On the other hand, EPI National Manager Dr Zahid Larik told The Express Tribune that in a majority of the provinces, the routine immunisation coverage remained below 50%.

Speaking on the outbreak of measles, Dr Larik said the EPI was looking forward to having the Emergency Measles National Immunisation Days in Pakistan in early 2013. During the campaign, all children between 9 months and 10 years of age will be vaccinated against measles, he said.