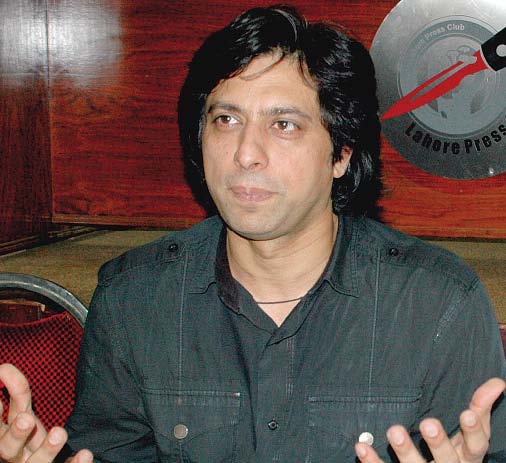 ---
KARACHI: This concert was unlike any other - instead of posters of rock stars there were pictures of labourers. In the place of ear-piercing shrieks and head-banging, there was only silence and the tears of those so overwhelmed by what they had lost that the pain was no less intense than it was on the fateful day four months ago.

Singer Jawad Ahmed in collaboration with the Pakistan Institute of Labour Education and Research (PILER) had organised a concert on Monday for the families of those who had lost their loved ones in the inferno that engulfed the Ali Enterprises garment factory on September 11. Ahmed had compiled a song titled 'Pukaar' for those who had perished in the flames.

"This is not a concert - it's a wakeup call," he roared to the hundreds of people who had turned up to the Labour Square ground in SITE, curious to see what he put together for them. As he began to sing, everybody in the ground stood up and silently held the pictures of their loved ones aloft as Ahmed worked the stage for two hours and sang the new song five times. During the final performance, everybody sang along.




During the breaks between songs, he asked the labourers to stand united, saying that while there are many political parties wrangling with one another over their own issues, there is no powerful group to advocate workers' rights. "We will bring a revolution through this song which will change the lives of labourers for the better," he said.

"There are many problems plaguing their lives and they can only be addressed if all of them stand united."

A camera crew recorded the event and the footage will be used in the video for the song. Jawad said that he will perform the song in other industrial areas of the country.

Published in The Express Tribune, January 1st, 2013.


COMMENTS (3)
Comments are moderated and generally will be posted if they are on-topic and not abusive.
For more information, please see our Comments FAQ