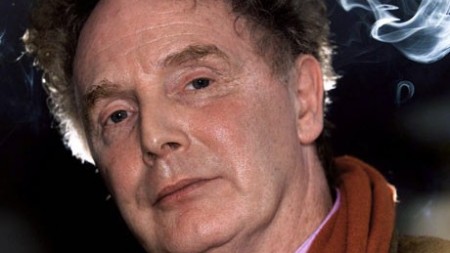 ---
LONDON: Punk icon Johnny Rotten and fashion designer Vivienne Westwood led tributes on Friday for pop culture pioneer and Sex Pistols ex-manager Malcolm McLaren after his death from cancer aged 64.

McLaren died on Thursday in a hospital in Switzerland following a fight against mesothelioma, a cancer that most commonly affects the lungs, his girlfriend Young Kim said. Sex Pistols frontman John Lydon led tributes to his ex-manager, issuing a statement signed Johnny Rotten, which was Lydon's stage name when he performed with the band.

"For me Malc was always entertaining, and I hope you remember that," he said. "Above all else he was an entertainer and I will miss him, and so should you." Kim said she was by his side when he passed away, as was McLaren's son, Joseph Corre.

"He was a great artist who changed the world," said Kim, who was the music mogul's partner for 12 years, in a statement.

"Everything he did -- his shop on the King's Road (in London), his fashion, the music he created, the bands he managed... were expressions of his art," added the 38-year-old.

Les Molloy, a music industry figure in London who was described by British media as McLaren's spokesman, had earlier Thursday said that McLaren had died in New York. McLaren was a leading figure in the punk rock scene.
COMMENTS
Comments are moderated and generally will be posted if they are on-topic and not abusive.
For more information, please see our Comments FAQ