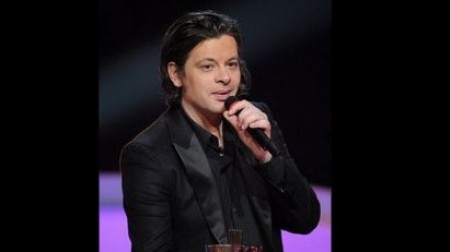 ---
PARIS: A French pop singer is suing a television news channel for airing rumours that he was having an affair with first lady Carla Bruni-Sarkozy, according to court papers seen by AFP on Friday.

Benjamin Biolay accuses France 24 of violating his right to privacy and is demanding 20,000 euros in damages from the publicly-funded all-news channel that is aimed at a global audience. A Paris court will hear the case on Monday, less than a week after Bruni-Sarkozy went on a radio show to quash rumours of infidelity in her marriage with President Nicolas Sarkozy.

The rumours first appeared on Twitter and a blog before being picked up by some mainstream media, especially British, German and Swiss newspapers. According to the suit, on March 10 a France 24 review of the day's press referred to "the rumour concerning the alleged relationship between Benjamin Biolay and the first lady of France, Carla Bruni-Sarkozy."

"Alluding to this hypothetical love affair was clearly a violation of Benjamin Biolay's private life," said lawyer Isabelle Wekstein. "Mr Benjamin Biolay is opposed to any disclosure about his private life," she said, adding that the rumours were "inaccurate". The 37-year-old Biolay is one of France's most promising newcomers on the music scene, having worked with big names such as Juliette Greco and Francoise Hardy as well as Bruni-Sarkozy, a former supermodel turned singer. French police are investigating a complaint filed by the weekly Le Journal du Dimanche alleging that an employee had introduced "fraudulent data into a computer" when the blog was posted on their website last month.

A Sarkozy aide said the inquiry would reveal who started the rumours and suggested that foreign financial interests may have a hand, in a bid to undermine the French president during his campaign for financial reform. Bruni-Sarkozy on Wednesday called the rumours "insignificant" and of "no importance", and said her husband was too busy working for France and the French people to be concerned about them.