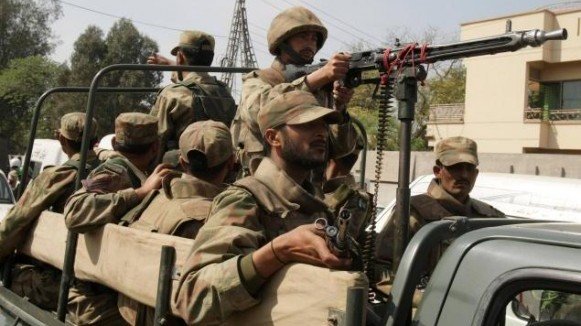 ---
KURRAM AGENCY: Nine militants have been killed while 10 injured during clashes with security forces in Kurram Agency.

According to sources, the clashes occurred when militants attacked a security checkpost in the Dagar area. Security forces retaliated and killed nine terrorists during the shooting.

Some of the terrorists, however, fled the scene but they left behind a heavy cache of arms which has been taken into custody by the security forces.