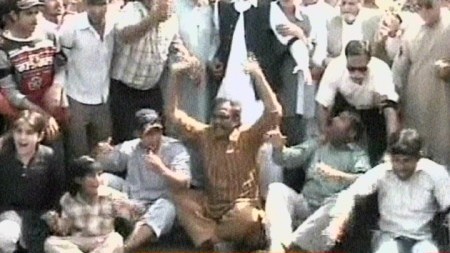 ---
LAHORE: Factory owners and workers of Peco Road, Lahore held a protest against electricity loadshedding.

Protesters burnt tyres and chanting slogans against the government for failing to provide relief from power outage.

Factory owners said the protest will continue till government reduces the power cuts. Also, for the first time, gas loadshedding for one day in the week has been started in the sizzling heat of April.

Textile organizations claimed zero percent investment in the last 9 months while 60,000 workers were laid off from in Faisalabad due to the energy crisis.

Thirty percent of Faisalabad's factories had to be shut down due to unavaibility of gas and electricity.
COMMENTS
Comments are moderated and generally will be posted if they are on-topic and not abusive.
For more information, please see our Comments FAQ