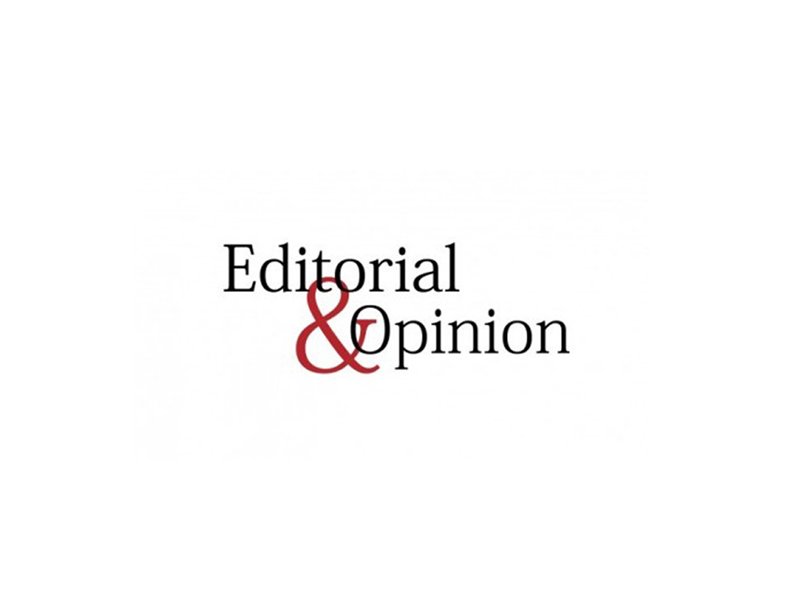 ---
Recently, media reports have highlighted the fact that young people from Chitral are joining the Afghan Army in considerable numbers. Allow me to put this news in its correct perspective. After acceding to Pakistan in 1947, Chitral should have been made a part of the federally administered Northern Areas of Pakistan with which it has strong cultural and linguistic links. The majority of Pakistanis believe that Chitral is a part of the Northern Areas (now Gilgit-Baltistan). Only a few know that it is, in fact, a district of Khyber-Pakhtunkhwa (KP) and even fewer know that its soft-spoken, cultured people have been politically placed in the Malakand division. The literacy rate in Chitral — including that of its female population — is higher than the national average. Pakistanis also forget that area-wise Chitral is one of the largest districts of the country. If any visitor wanted to travel through the whole district, it would take them four exhausting days to do so.

Now, let us see how these facts, among a host of others, are affecting the youth and have led some of them to join the Afghan army. Until not long ago, we in Chitral were coping with the problem of unemployment among our uneducated youth. Now, we are facing a far more serious situation. Today, the unemployed youth of Chitral is educated. Consequently, young people are far more frustrated. This is one of the reasons why there is an alarming increase in cases of young girls committing suicide by drowning themselves in the Chitral River. Equally frustrated are parents who have spent most of their income towards their children's education. "My son refuses to pick up the spade and shovel. He says he is now educated but there is no job for him. Who will help me till my land? How is this education benefiting us?" is what you hear often from Chitrali parents.

The educated youngsters of Chitral are very active on the internet and particularly on Facebook. They use it to their social as well as business advantage. Many have become tour guides and tour operators. One such person is Imran Schah from Ayun village. Through his beautiful photographs and description of the places that he has visited, he has marketed Chitral, as well as Pakistan, better than the most established tour operators in the country. Today, Schah cannot understand why our own government and army are so hell-bent on stopping tourists from coming to his peaceful and scenic Chitral.

The political placement of Chitral is in the Malakand division of KP, which is a disadvantage. When the KP government and the Pakistan Army put restrictions on foreigners visiting the Malakand division, it made little difference to the people living in other parts of the division, such as Bajaur, Mohmand, Dir, Malakand Agency and even Swat. However, it has made a huge difference to people in Chitral, as hotels, tour operators, jeep drivers, shopkeepers, guides and porters lost a major slice of their business. The KP government has spelt out a system under which foreigners have to obtain NOCs for coming to Chitral, which is not doable, especially for tourists who have limited time. To test the system, I applied for the NOC of a tourist couple through the tourism department, which forwarded the application to the home department on July 10. Till August 4, I was yet to hear from either the tourism or home departments regarding the NOC. The couple, of course, gave up the idea of visiting Chitral and may, sadly, discourage others from going there too. Similarly, two months ago, Mr Brian Fawcett of Communication for Effective Social Services Delivery came to Chitral with all the NOCs that he was required to possess to initiate 22 development projects (imagine the number of Chitrali youth this could have benefited) but he was not allowed entry into the potential project areas.

So why should one be surprised if our youngsters cross a porous border in search of jobs? Let's not get too alarmed by this situation. There is no need for authorities to raid the homes of the 15 young boys who have allegedly joined the Afghan army. The only reason they are doing so is that they need to support their families. Chitralis are among the most patriotic of Pakistanis. They also have a fanatical love for Chitral. It is precisely for this reason that nothing untoward has happened in Chitral, despite its long border with Afghanistan, which remains open throughout the year, while until five years ago, it was cut off from its own country for five months every year.

The Afghan Army is a non-serious effort by the government of Afghanistan to appease the Americans and consequently, it is ready to recruit anyone it can. After recruitment, you could be on leave for weeks (even months) at a time but you continue to get your pay cheque regularly. This is the attraction for the unemployed Chitrali youth and there is nothing sinister behind this development.

But let us use this episode to help the youth of Chitral find jobs in their own district Let us take a cue from the Peshawar corps commander, who has passed an order that young men living in the border areas, like the Boroghil Pass, must be given preference over others when recruitment for the Chitral Scouts takes place. This is the best way to keep our youth inside Chitral and also keep our borders secured. If, along with this order, he can also help to lift the restrictions imposed at the Dargai checkpost on foreign tourists visiting Chitral, then there will be no need for the local youth to risk their lives in unstable foreign lands just to feed their families.

Correction: Due to an inadvertent error, a wrong picture of Mr Siraj Ulmulk was put up. The error is regretted.

Published in The Express Tribune, August 10th, 2012.
COMMENTS (42)
Comments are moderated and generally will be posted if they are on-topic and not abusive.
For more information, please see our Comments FAQ